Opinion: Lukashenko's visit to China created new opportunities for Belarus' business
10:47, 6 March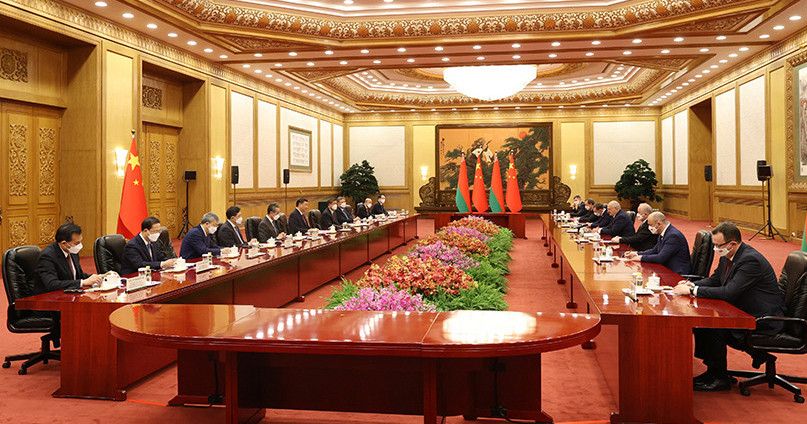 The visit of Belarusian President Aleksandr Lukashenko to China created new opportunities for Belarusian business, ministries and departments, Valery Matsel, Head of the Economic Policy and Public Administration Department of the Academy of Public Administration under the aegis of the President of the Republic of Belarus, told the STV channel, BelTA informs.
"This visit created a most favorable environment for our business, for our companies, for our ministries and departments. As President Xi Jinping wisely noted, the agreements reached should be flashed out," said Valery Matsel.
As for the 12-point peace plan to resolve the Ukrainian crisis that was presented by China last week, the head of the department noted that the West is trying to hush up the document. "First of all, China has carefully studied the international situation, and it is fully aware that wars end sooner or later. And one of the points of the plan directly states that the parties should sit down at the negotiating table without any preconditions. The title of the document suggests a political settlement, and by and large - a diplomatic settlement. This is the only real way to end this conflict. But, unfortunately, as we know, it is not Ukraine, but the United States who takes decisions," Valery Matsel stated.