Youth organizations of Belarus, Kazakhstan sign agreement on cooperation
09:58, 26 September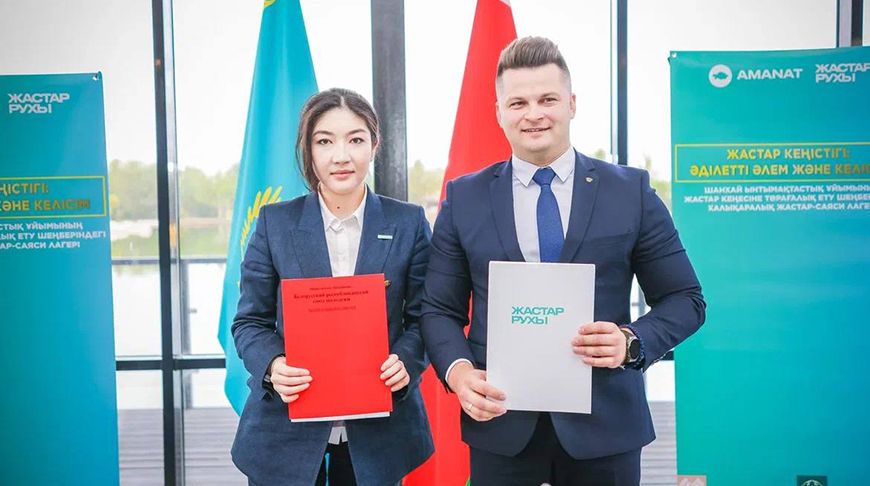 The Belarusian BRSM Youth Union and Kazakhstan's leading youth organization Jastar Ruhy, a youth wing of the Amanat party, signed an agreement on cooperation within the framework of the SCO international youth and political camp in Kazakhstan, BelTA learned from First Secretary of the BRSM Central Committee Aleksandr Lukyanov.
The parties are interested in developing the potential of youth public associations of Kazakhstan and Belarus, promoting youth volunteer programs and bilateral projects in youth policy between the two countries.
"We are planning to hold a joint youth forum of Belarus and Kazakhstan next year," Aleksandr Lukyanov noted. "We share some interests such as attracting young people to the agricultural industry, promoting youth participation in the innovative development of the real sector of the economy, cultural cooperation, and studying the experience of developing the IT industry. But our main task is to introduce our young people to each other and promote friendship."
The parties have agreed to draw an annual joint action plan, participate in seminars, trainings, conferences, roundtables, symposia and other events.