Belarus' Amkodor, Russia's Bashkortostan outline new areas of cooperation
10:46, 21 March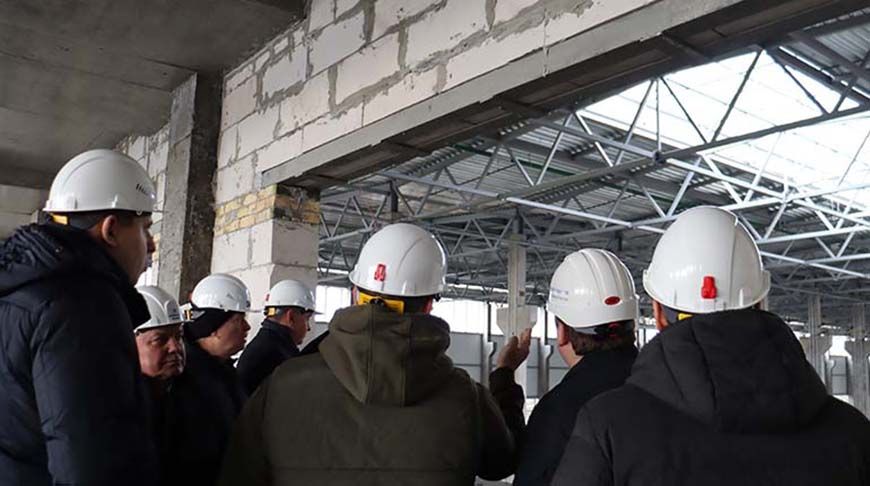 The leadership of the Belarusian mechanical engineering company Amkodor and Russia's Bashkortostan have outlined new areas of cooperation, BelTA learned from the press service of the company.
The Amkodor representatives paid a visit to the Republic of Bashkortostan to get familiar with the facilities under construction: the site of the enterprise to produce machines and equipment for post-harvest grain processing and the site of the production and service center.
The delegation took part in the meeting chaired by Prime Minister of Bashkortostan Government Andrei Nazarov to discuss the needs of utilities companies of the Russian republic in Amkodor machinery and outline new cooperation areas.
Amkodor continues to implement projects in the Republic of Bashkortostan. Plans are in place to launch a new plant, Amkodor-Agidel, in June 2023 during the 10th Forum of Regions of Russia and Belarus in Ufa.
The enterprise will produce grain cleaning and drying complexes designed for post-harvest processing of grain, cereals, pulses, oilseeds, corn with initial moisture content up to 35%. It will also provide for comprehensive mechanization of drying, cleaning and loading-unloading operations.