Lukashenko opens national ball of university graduates
17:52, 28 June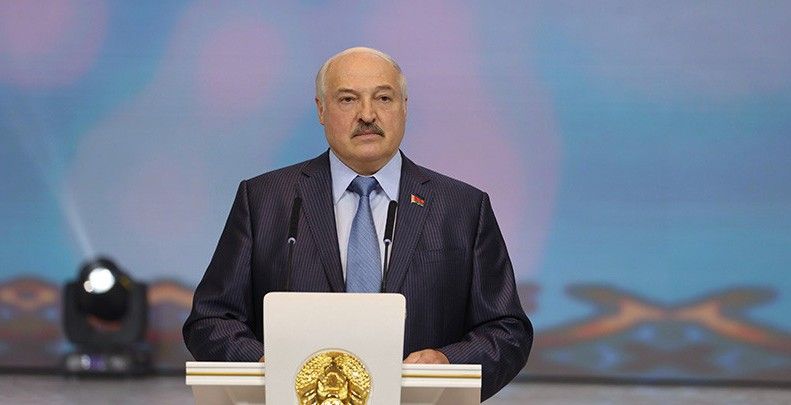 Belarusian President Aleksandr Lukashenko took part in the opening of the national ball of university graduates in Minsk on 28 June, BelTA has learned.
"Dear friends, the happiest, most enjoyable period in your lives is over. Many of you sitting here, if not all of you, as well as many older people think so. But I strongly disagree with this," said Aleksandr Lukashenko.
The president said that the best Belarusian university graduates gathered for the ball. The university years may have been happy, but also they have been the hardest and most difficult in life. "Today is the best and happiest day in your life when all the exams are behind you and you have your diplomas. It is indeed the happiest day," the head of state said.
"Today I can call you colleagues and do it with great pleasure. As I said, you have your diplomas of higher education, and literally tomorrow a new stage of life will begin for you. You will come to your first workplace in the status of a certified specialist. I congratulate you! This is a great day. You will never have such a day in your life again. You have passed this important period with dignity, you have realized your purpose, and fulfilled your dreams about your professional future. Today you are here, beautiful and inspired. As you should be at such a young age," said Aleksandr Lukashenko.
"I am proud of you and grateful to your parents and teachers, who invested a lot into making you what you have become today," said the head of state.
Attending the ball were 230 graduates of Belarusian universities. This time the ball celebrated the Belarusian history and culture.
Its music and entertainment program focused on the birth of national traditions, the era of the blossoming of enlightenment in the Belarusian lands in the time of Francysk Skaryna, the long-awaited Victory in the Great Patriotic War and the formation of modern Belarusian statehood and independence.
The national ball also featured an awards ceremony. Aleksandr Lukashenko presented commendation letters to the best university teachers and graduates.