Belarusian BelAZ's share on Russian market of super heavy trucks past 80%
11:02, 13 March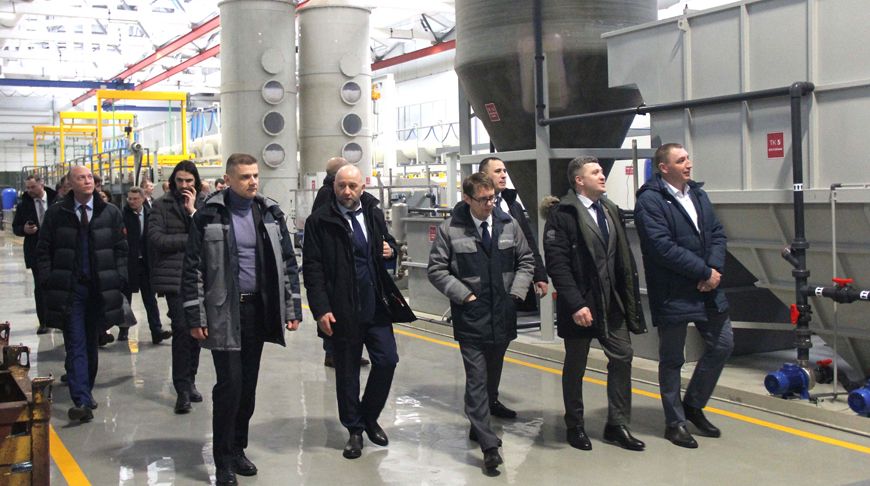 The share of the Belarusian heavy truck manufacturer BelAZ on the Russian market of dump trucks with an extremely large carrying capacity exceeds 80%, BelAZ representatives told BelTA.

A conference of representatives of the product distribution network from the Russian Federation took place at BelAZ premises. An effective strategy for selling BelAZ products on the Russian market was high on the agenda of the annual dealership conference. Top BelAZ managers led by Director General Sergei Nikiforovich, Director General of BelAZ's general distributor in Russia – AO TD BelAZ – Aleksei Lyamin and heads of the companies making up the product distribution network took part in the conference.
Participants of the meeting summed up results of last year's work, discussed the fulfillment of the portfolio of orders this year and plans for the next year. They were also made familiar with BelAZ's latest vehicles, which will soon be offered on the market, and visited new manufacturing facilities of the company's thermogalvanic shop, press shop, and hydraulic transmission shop.
According to BelAZ representatives, the company's share on the Russian market of super heavy trucks exceeds 80%. It is the highest figure on record in the last seven years. In 2022 the top sellers were haul trucks with the carrying capacities of 90, 110-130, and 220-240 tonnes. In 2023 BelAZ is intent on further reinforcing its positions on the Russian market.
The public joint-stock company (OAO) BelAZ is the managing company of the holding company BelAZ. BelAZ is the world's largest manufacturer of haul trucks and transport equipment for the mining industry and the civil engineering industry. BelAZ occupies about 30% of the world market of haul trucks with an extremely large carrying capacity. The company makes the world's largest haul truck with the carrying capacity of 450 tonnes.