Russia's Azimuth launches regular flight from Kaluga to Minsk
13:48, 5 November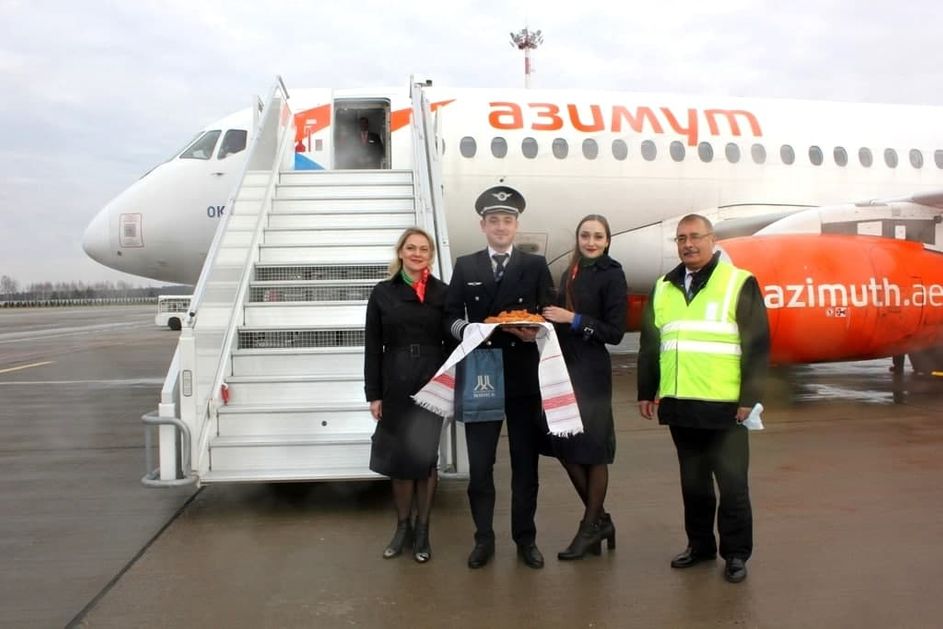 Russian airline Azimuth launched a regular flight Kaluga - Minsk – Kaluga on 4 November, BelTA learned from the press service of Minsk National Airport.
The flight will be operated weekly on Thursdays according to the schedule. Departure from Kaluga is at 11.00, arrival in Minsk at 12.20. The return flight departs from Minsk at 13.20 and arrives in Kaluga at 14.35.
Minsk National Airport welcomed a Sukhoi Superjet with a water salute. The crew were treated to a traditional welcome of bread and salt. Check-in for the Minsk-Kaluga flight was held in a festive atmosphere.
Minsk National Airport presented the passenger who was the first to purchase a ticket for the flight with corporate souvenirs, and a certificate for free service in the VIP hall of the airport. The Azimuth airline gave the passenger a certificate for a free round-trip flight. The happy passenger was Yelena Shibko from Kaluga, who was returning home after a holiday in a Belarusian health resort.
Azimuth began to operate flights to Minsk from Rostov-on-Don in February of this year, from Mineralnye Vody in June, and from Krasnodar in August.