Lukashenko gives interview to Sky News Arabia
12:38, 19 July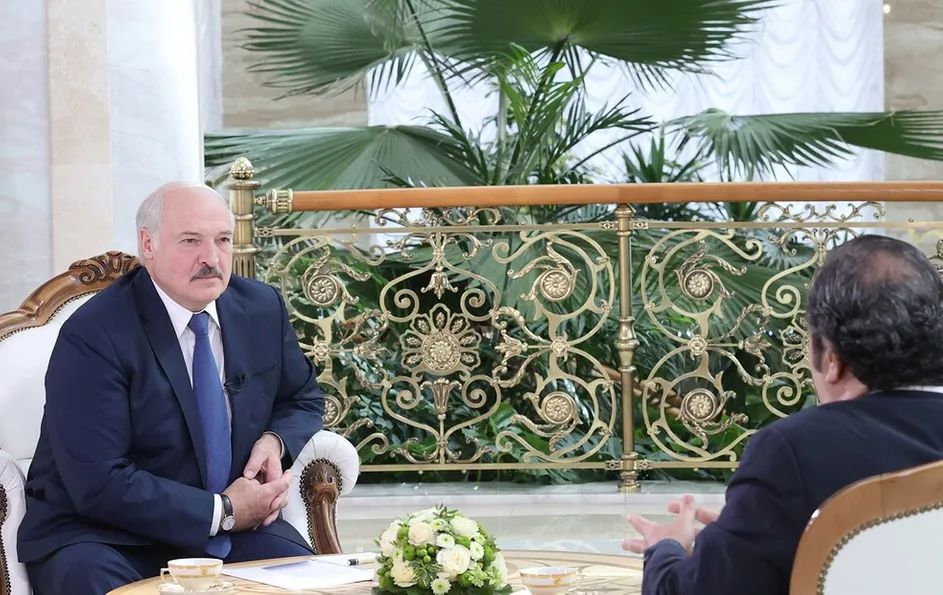 Belarus President Aleksandr Lukashenko gave an interview to Sky News Arabia on 19 July, BelTA has learned.
The interview lasted for about an hour. The head of state answered the journalist's questions about the emergency landing of the Ryanair aircraft, whether the president thinks it was a provocation, and if it was by whom. Special attention was also drawn to the relations of Belarus with the West and the possibility of the dialogue with the EU, sanctions and their impact on the country's economy. One of the questions touched on the topic of illegal migration through Belarus to the countries of the European Union. Besides, the interviewer asked about Belarus' participation in the next session of the UN General Assembly.
The channel's chief news editor, Imad El Atrache, was the interviewer. Born in Lebanon, he previously worked for Italian state television, Al Jazeera and France 24. He has covered the fighting in Iraq, Yemen, Lebanon and Syria, and has interviewed a number of prominent political and religious figures, including Pope Francis, Italian Prime Minister Silvio Berlusconi, President of the European Commission Romano Prodi.
Sky News Arabia is an Arabic 24-hour rolling news channel broadcast mainly in the Middle East and North Africa. The channel is broadcast to 50 million households via satellite and cable providers, the Internet and mobile applications. Sky News Arabia is headquartered in the Abu Dhabi Free Media Zone.