Russian deputy defense minister about Zapad 2021 exercise: We can knock sense into any enemy
15:00, 15 September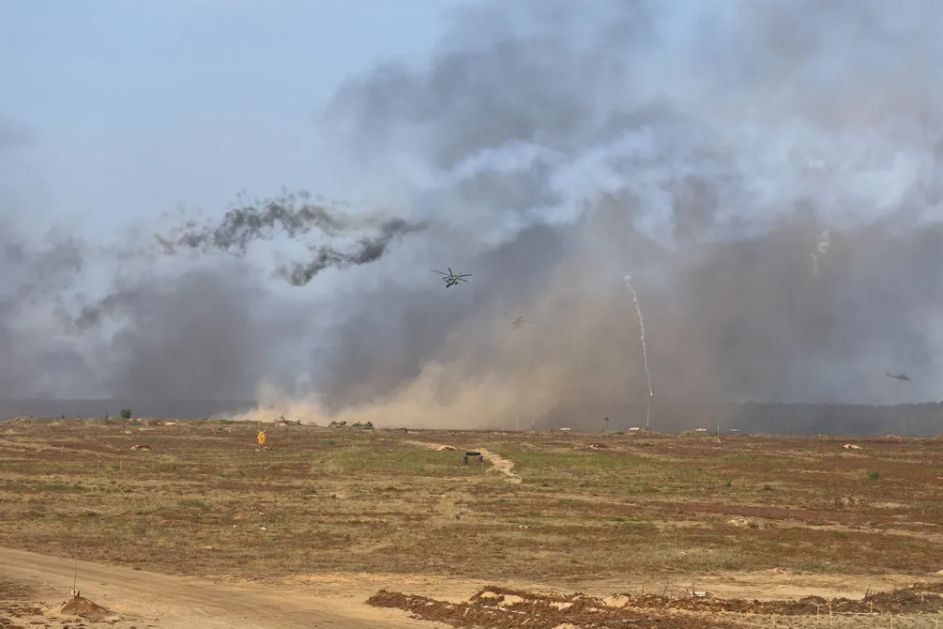 The Belarusian-Russian strategic army exercise Zapad 2021 has demonstrated that the armed forces of the two countries can stop any aggression. Russian Deputy Defense Minister Yunus-Bek Yevkurov made the statement in the military training area Mulino in Nizhny Novgorod Oblast, Russia.
The press service of the Russian Defense Ministry quoted Yunus-Bek Yevkurov as saying: "The Zapad 2021 has demonstrated that we can promptly create powerful combined-arms groups, plan combat actions in any direction, stop any aggression, and resolutely knock sense into any enemy."
The official stated that the military personnel had demonstrated all the skills they had acquired at regular training sessions during the academic year. "Within a short period of time as part of the coalition group you've managed to get to know each other and organize tight interaction in the battlefield," he noted.
The joint strategic exercise of the armed forces of Belarus and Russia is held every two years in accordance with the decision made by the two heads of state. The Zapad 2021 exercise represents the final stage in the joint training of the Belarusian army and the Russian one this year.
Practical actions of the troops are taking place in five military training areas in Belarus, nine training areas in Russia, and in the Baltic Sea on 10-16 September. About 200,000 people have been deployed as part of the Zapad 2021 exercise as well as over 80 aircraft and helicopters, up to 760 units of military hardware, including over 290 tanks, over 240 artillery systems, multiple-launch rocket systems, and mortars, and up to 15 ships. About 12,800 people, including up to 2,500 Russian military personnel, over 30 aircraft and helicopters, up to 350 armored units are taking part in the Zapad 2021 exercise in Belarus' territory.
The maximum number of military personnel that are deployed for the exercise under one operational command and fall within the scope of the 2011 Vienna Document on Confidence- and Security-Building Measures has not exceeded 6,400 people in the territory of the Russian Federation and 6,300 people in the Republic of Belarus, the Russian Defense Ministry stressed.