Constitutional Court pledges to preserve democratic foundations of Belarus' electoral system
13:00, 14 April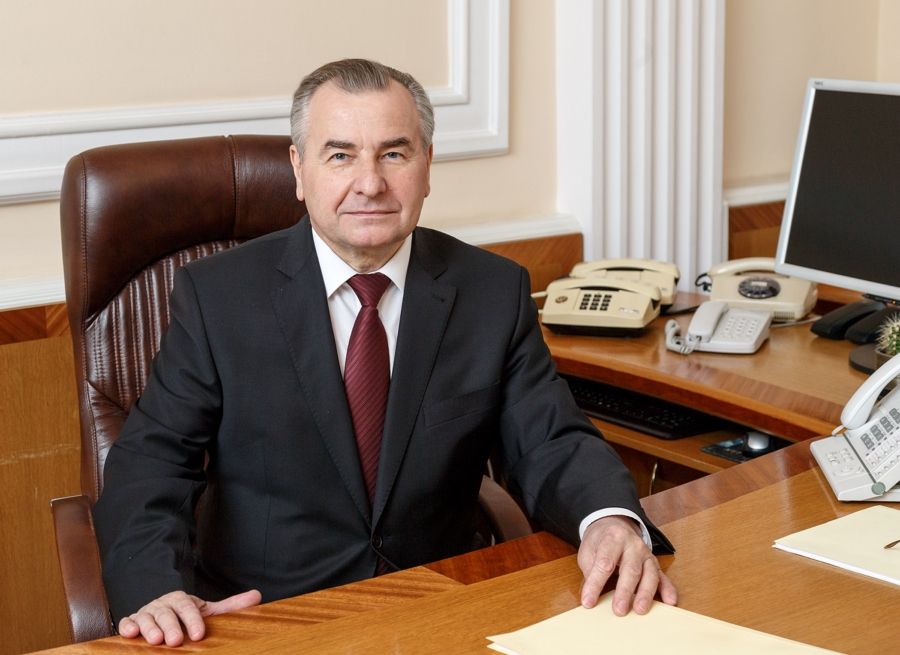 The democratic foundations of the electoral system will be preserved, Chairman of the Constitutional Court, Chairman of the Constitutional Commission Piotr Miklashevich told the media in Minsk on 14 April, BelTA has learned.
"Today the Constitutional Commission is set to consider possible changes to the section of the Constitution regulating the electoral system. First of all, I would like to note that the constitutional principles of the electoral system are in line with the international standards enshrined in the corresponding legal acts of the United Nations, and are in agreement with European standards. Therefore, all the elections in our country have been held on the constitutional basis, in line with the democratic principles that enable our citizens to express their free will in parliamentary and presidential elections. But now it is time to make certain adjustments to certain constitutional provisions," said Piotr Miklashevich.
According to him, citizens have submitted a lot of proposals. "But we have the Electoral Code that regulates the electoral process procedures. Many proposals of citizens will be implemented at the legislative level. Today the task of the Constitutional Commission is to determine what fundamental provisions should be clarified at the constitutional level," the chairman of the commission said. "First of all, I would like to note that the Central Election Commission plays a significant role in the electoral process and there are proposals to formalize its status at the level of the Constitution as an independent body formed on a parity basis. This move is aimed at building up confidence of citizens, voters and all participants in the electoral process in voting results, other electoral procedures."
Given today's social and political realities, we see that the right to nominate candidates to councils of deputies and the parliament by labor groups should be scrapped. This right should be retained by political parties. We should formalize certain principles in the electoral process, at the constitutional level, Piotr Miklashevich said. He also recalled that candidate nomination can also be done through signature collection.
"We need to lift some restrictions for individuals in pre-trial detention because of the principle of the presumption of innocence. An individual is considered innocent until proven guilty. Only the court can establish whether this individual is guilty or innocent. A number of other proposals have been submitted. They will be analyzed and researched; possible amendments will be worked out," the chairman said.
According to him, today's meeting of the Constitutional Commission is aimed at "preserving the democratic foundations of the electoral system and, where necessary, adjusting them to further improve the electoral process, ensuring the free expression of the will of our citizens during elections."
The Constitutional Commission convened for a second meeting on 14 April to examine the proposals to change the constitutional provisions on the electoral system. The first meeting was held on 31 March. The commission will hold two meetings per month.