Russia's Kalmykia shows interest in Belarusian MAZ vehicles
10:43, 21 March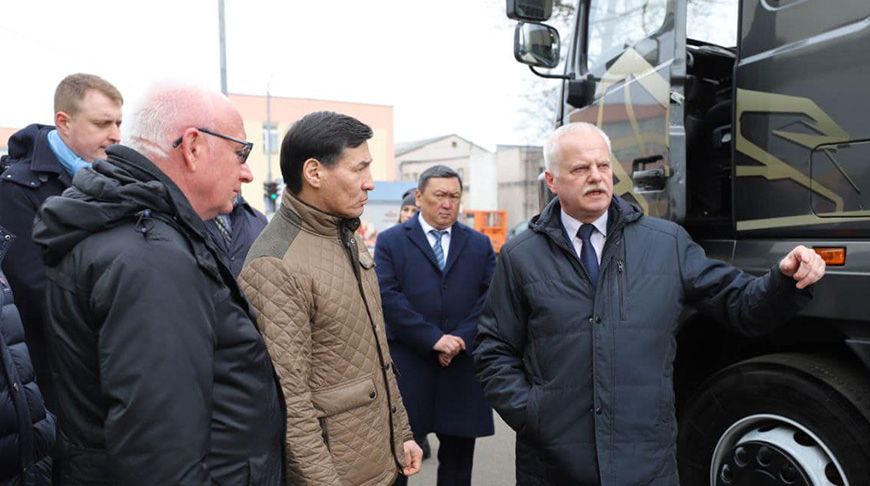 Russia's Kalmykia is showing interest in the equipment of Minsk Automobile Plant (MAZ trademark), BelTA learned from the press service of the company.
Head of the Republic of Kalmykia Batu Khasikov visited a number of industrial enterprises, including Minsk Automobile Plant, during his visit to Belarus. The representatives of Kalmykia got interested in utilities machinery and rock haulers, including models for road and quarry work. "We are building a lot of roads, and in general, are actively developing our construction industry," Batu Khasikov said.
According to the head of the Republic of Kalmykia, the region plans to upgrade the passenger car fleet. "Since we are now developing a network of liquefied gas filling stations, it is important for us to purchase vehicles running on this fuel," he said. This applies to passenger vehicles MAZ - buses running on both diesel and natural gas.
He also mentioned the sports team MAZ-SPORTauto. The Silk Way Rally passed through Kalmykia in summer 2022. Batu Khasikov said that he followed with particular interest the competition between Russian and Belarusian teams, and was pleased to meet with the pilot Siarhei Viazovich, whose crew finished third then.