Belarus proposes mechanical engineering projects to Russia's Mordovia
18:13, 21 September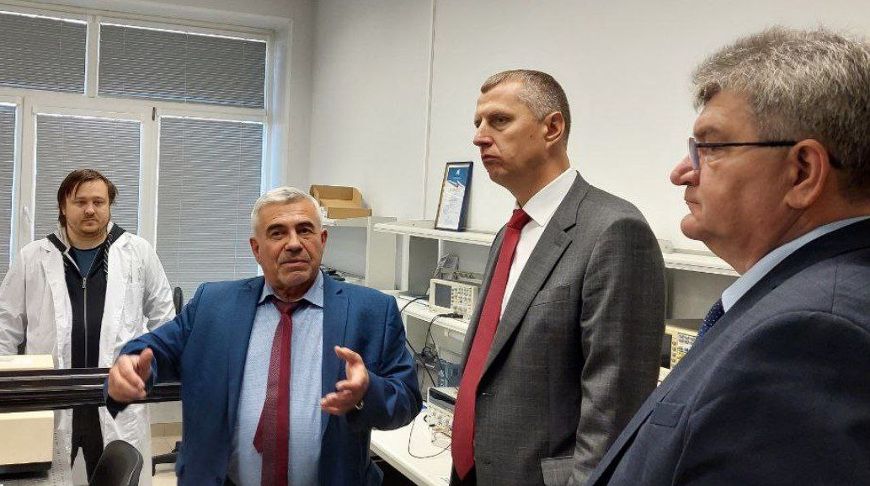 Belarus proposes cooperation projects in mechanical engineering to the Republic of Mordovia, Belarusian Ambassador to Russia Dmitry Krutoi told journalists following talks with the head of the republic Artem Zdunov in Saransk on 21 September, BelTA has learned.
According to the ambassador, there is a good foundation for the development of cooperation: about 60 Belarusian and Mordovian enterprises already cooperate with each other. In January-July of this year, the trade between Belarus and Mordovia already exceeded the level of the entire 2022.
Ambassador Dmitry Krutoi noted that in the near future a delegation of Mordovia headed by the governor will visit Belarus and now is a good time to discuss the prospects for joint cooperation projects in the manufacturing sector. "On the basis of the chassis of Belarusian MAZ, we will make either utility or road vehicles, depending on the market demand. It will be a joint company that will manufacture a joint product," he explained.
Among other promising areas of industrial cooperation, the ambassador named the production of fiber optics and cable products: he visited the relevant Mordovian enterprises during his current visit to Saransk.
"The head of Mordovia announced a number of very important anchor investment projects that will be implemented in the coming years. In terms of a number of them, Belarus already has enterprises and competencies that it is ready to share. This is, first of all, a center for processing blood plasma, the production of RDF, solid secondary fuel, and in general a system for processing municipal solid waste," Ambassador Dmitry Krutoi noted.