Cooperation in transport sector seen as crucial for Belarus, Russia
14:03, 6 October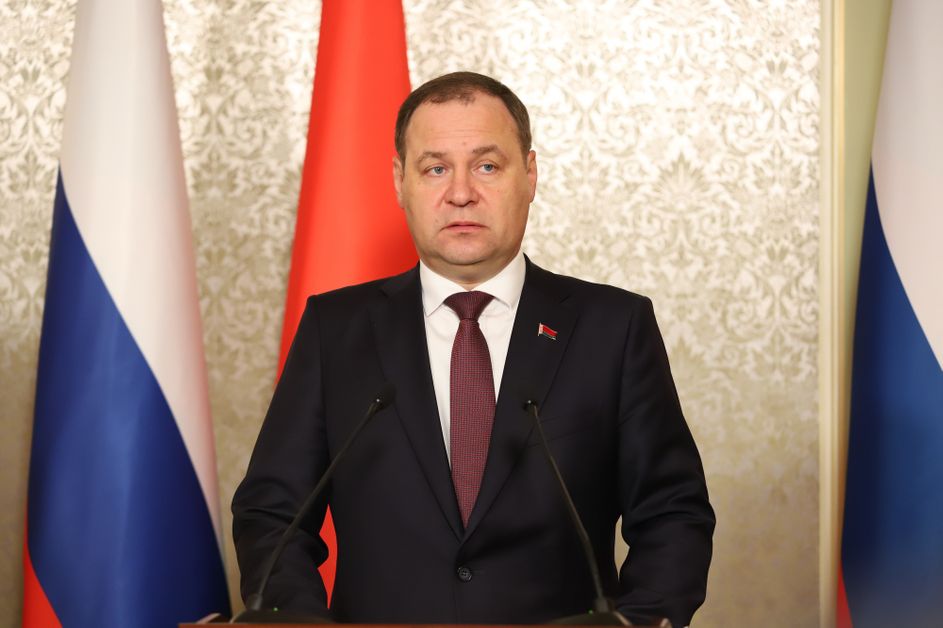 Maintaining contacts in the transport sector is extremely important for Belarus and Russia, Belarusian Prime Minister Roman Golovchenko said as he met with Russian Minister of Transport Vitaly Savelyev in Minsk on 6 October, BelTA has learned.
"Transport is one of the crucial areas of cooperation as it connects our countries. We have a large freight and passenger traffic, transit freight flow, so it is no accident that the measures to further develop the transport sector are included in the Union State programs, which have been recently signed by the heads of government of Belarus and Russia," the prime minister said.
According to him, the transport sector is resource- and capital-intensive in Belarus. "Uninterrupted supplies of goods and movement of citizens depend on it. This is why maintaining contacts and dialogue is extremely important. It is of utmost importance for our country given the international pressure, which is absolutely unfair. In particular, the restrictions imposed in the aviation are abnormal and go contrary to all norms of international law," he stressed. Roman Golovchenko expressed his gratitude to the Russian side for support.
"We have been actively developing cooperation in the railway sector. Belarus and Russia are gradually resuming passenger railway service. This work should be continued despite the fact that the epidemiological situation remains difficult. As for freight transportation, Belarus is an exporting country. Sustainable logistics is extremely important to us because two-thirds of the national output are bound for export. The landlocked countries, like Belarus, should build effective and sustainable routes to transport its goods," the Belarusian head of government said. He suggested discussing the next large-scale stage in the effort to intensify Belarusian cargo flows using the infrastructure of Russia.
According to the prime minister, in January-August 2021, 27 million tonnes of cargo were transported by railway to Russia, up by 4% year-on-year. "Positive dynamics remains in place, including within the framework of the Belarus-Russia intergovernmental agreement on transshipment of Belarusian oil products. I thank our Russian colleagues for implementing this agreement in a short time and quickly building up an effective scheme, ensuring effective logistics and economic benefits for all parties. I think we can build on this successful example and work in a similar vein in other areas," he stressed.
Roman Golovchenko noted that both sides need to "compare noted regarding the further strategy for the development of road infrastructure." "The government and the Ministry of Transport of Russia pay much attention to the strategic planning of both sea, air and land transportation. Russia is planning big projects to build highways, including those that can, and I am sure, will be aligned with Belarusian roads, providing a sustainable transit corridor along the China-Europe or Europe-China routes. Therefore, it is important to share specific plans so that we act synchronously in our planning," the prime minister stressed.
Russian Minister of Transport Vitaly Savelyev, in turn, expressed readiness for a detailed discussion of all issues of cooperation.