Belarus, Russia strengthen cooperation in Union State security
13:26, 29 March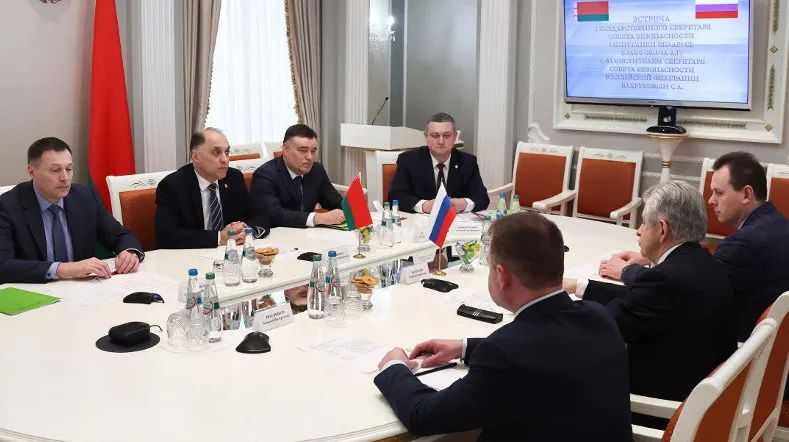 State Secretary of the Security Council of Belarus Aleksandr Volfovich held a meeting with Deputy Secretary of the Security Council of the Russian Federation Sergei Vakhrukov, BelTA has learned.
The parties discussed issues of cooperation between Belarus and Russia to develop common conceptual approaches to security of the Belarus-Russia Union State.
The participants of the talks emphasized the effectiveness of the Belarusian-Russian consultations held in Minsk on the same day.
In line with the agreements reached at the level of the secretaries of the security councils of the two countries, the parties defined the common vision, order and format of joint work to develop documents of doctrinal and strategic nature within the Union State. The parties took notice of effective joint efforts to ensure the security of the Union State as an important part of the integration of the two countries.
Given the pressure that the collective West is exerting on the two countries, cooperation between the security councils of the two states can be viewed as conducive to closer coordination of strategic interstate relations. In this regard, meetings of Belarusian and Russian experts in various areas help consolidate joint efforts in counteracting modern challenges and threats to regional security.