Lukashenko names main reason behind economic war against Belarus
17:30, 7 April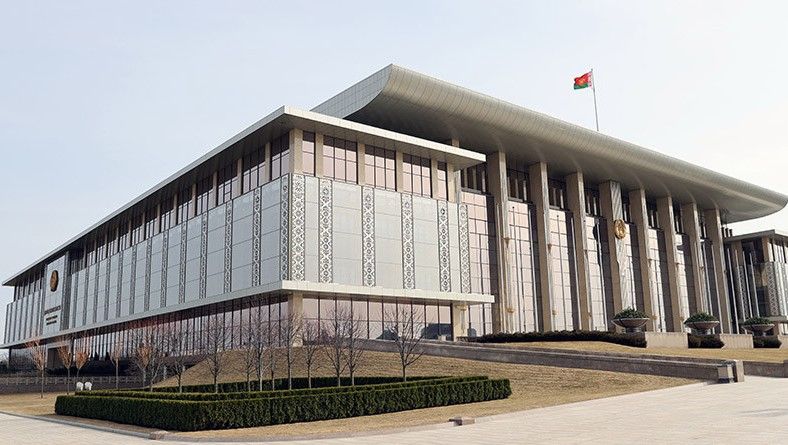 The main reason behind the ongoing economic war against Belarus is to undermine the welfare of its population, Belarusian President Aleksandr Lukashenko said at the Security Council meeting on 7 April, BelTA has learned.
"An economic war against Belarus has been on for almost two years. Taking into account the recent events in Ukraine, we are now being attacked on all fronts, including trade, finance and logistics. The main goal is to block our export channels and weaken us through import restrictions, so that in the end all this would affect the welfare of our people," said the president.
According to the head of state, the agenda of the meeting focused on the situation in and around Belarus and its impact on the social and economic development of the country: "To be honest this issue now is one of the most pressing for the state and is of the same importance as the country's military security. We need to assess how the situation is unfolding in the country, worldwide, and what trends there are, what conclusions to draw, what to focus efforts on, and what practical steps to take."
Another topic for discussion was the main areas of Belarus' foreign policy in the current circumstances.
According to the head of state, the internal political stability of the country largely depends on the country's economic performance under the trade and financial blockade by the West as well as the right foreign policy priorities.
Aleksandr Lukashenko brought a number of questions before the participants of the meeting. Firstly, the head of state wanted to hear the government's assessment of the current economic situation, near and medium term threats, the reserves available to withstand sanctions, and the overall strategy of the government. "Economy is the number one task," the Belarusian leader said.
Secondly, the head of state was interested in how the Belarusian-Russian agreements on mutual support were implemented amid the tough pressure of the West and what additional measures were required. The Belarusian leader also asked the government about the issues which might still need to be solved at the level of the presidents.
Thirdly, the head of state wondered about the adjustments needed to be made in the country's foreign policy, urgent measures to be taken in view of the considerable changes in the situation around Belarus and the existing forecasts.