Lukashenko about pressure on Belarusian sport: Any action is met by counteraction
16:46, 24 March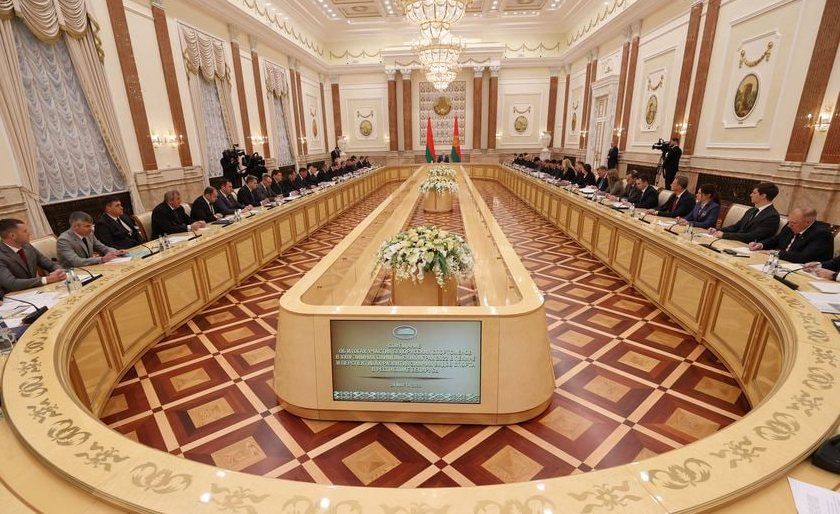 We should push back as hard as they pressure us, Belarusian President Aleksandr Lukashenko said at a meeting to discuss Belarus' performance at the 2022 Winter Olympics and prospects of winter sports in Belarus, BelTA has learned.
"In recent years our athletes have had to train and compete in various tournaments under unprecedented pressure on the entire Belarusian sport, the National Olympic Committee, sports organizations, athletes, coaches," Belarusian Sport and Tourism Minister Sergei Kovalchuk said.
The president objected: "Any action is met by counteraction. There is no point lamenting about pressure. Everyone is putting pressure, everyone is under pressure. It is not the point. Athletes and the military know this: pressure breeds counter-pressure.
Sergei Kovalchuk replied that Belarusian sport did a good job dealing with the pressure; athletes and coaches did their best. "But, unfortunately, not everyone was ready for such pressure," he added.
"Here you go again. Will you please tell me about the pressure in cross-country skiing? Who put so much pressure on you that Belarus practically did not participate in any discipline?" Aleksandr Lukashenko asked. "I'm not even talking about medals. Russia was under as much pressure as we were, especially their skiers. But they showed the results we would never dare to dream of. You will never reach this level in your life. They won the most medals. That's how they deal with pressure! What about you?"
The head of state believes that pressure is even good. "You perform better when under pressure," he said.