Lukashenko sends greetings to participants of Minsk International Book Fair
10:36, 22 March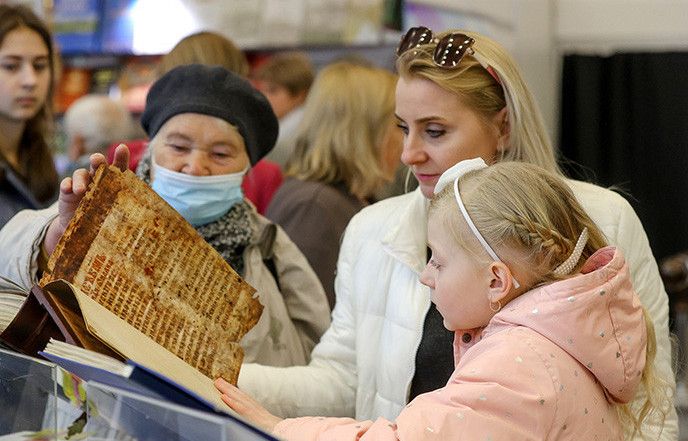 Belarusian President Aleksandr Lukashenko has sent greetings to the participants of the 30th edition of Minsk International Book Fair and the international symposium of writers "Writer and Time", BelTA learned from the press service of the Belarusian leader.
"Celebrating centuries-old traditions of Belarusian book printing and enlightenment, the forum has won recognition among professionals in the book world, it has become a unique dialogue platform for humanitarian and cultural development," the head of state noted. "Amidst the global devaluation of the concepts of truth, goodness and justice, the prohibition and desecration of world literary classics, the book fair helps increase the role of books in the formation of patriotic values, in promotion of friendship between peoples through creativity and mutual understanding," the greetings read.
Aleksandr Lukashenko expressed confidence that this anniversary edition of the book fair held under the slogan "Boundless Book World" and the novelties presented at it will arouse genuine interest, give numerous visitors the joy of communication and sincere pleasure.
The president expressed gratitude to the organizers of the book fair, friends from near and far abroad, as well as to everyone who is involved in holding this book forum, who contributes new ideas and meanings. He wished everyone fruitful work, success in creative undertakings and unforgettable meetings.