Lukashenko shares details of operation to eliminate terrorist in Grodno
14:18, 21 March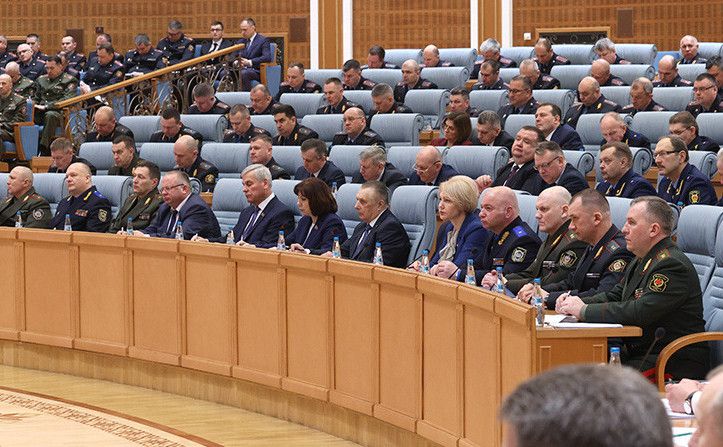 At a meeting with Belarus' security, defense and law enforcement officials on 21 March, Belarusian President Aleksandr Lukashenko mentioned the recent operation to eliminate a terrorist in Grodno and praised special services for their brilliant work, BelTA has learned.
"The highest level of external threats prompts us to pay close attention to internal threats. After all, these are links of the same chain. The latest reports show how relevant today's discussion is. You know the situation by and large. As I keep saying, we should not lower our guard. The other day, a foreign terrorist was eliminated in Grodno," the president said.
"The special services did a great job. An arsenal of weapons and explosives was seized. These weapons were intended for high-profile terrorist attacks against individuals and government officials," the head of state said. "What I want to praise them specifically for is that in such a difficult situation when the shootout was taking place within a limited space and when the terrorists used grenades and firearms (automatic), not a single member of Group A involved in detaining this person was killed. Thus, they learned the lessons from the tragedy that happened in Minsk. It was a good operation, good job. As I often say, people who risk their lives should always be acknowledged and supported," the president said.
"The fact that they seized a whole arsenal of weapons and explosives intended for high-profile terrorist attacks against citizens and officials ... All the wishes and plans [of the terrorist] were documented. As usual, it is necessary to inform the public about the outcomes of this operation and the frustrated plans of our enemies. People should know this. And you, the heads of law enforcement agencies, know better than anyone else that this is another signal to us," the Belarusian leader said.