Lukashenko responds to Lithuania's complaints about Belarus' involvement in illegal migration
16:38, 19 July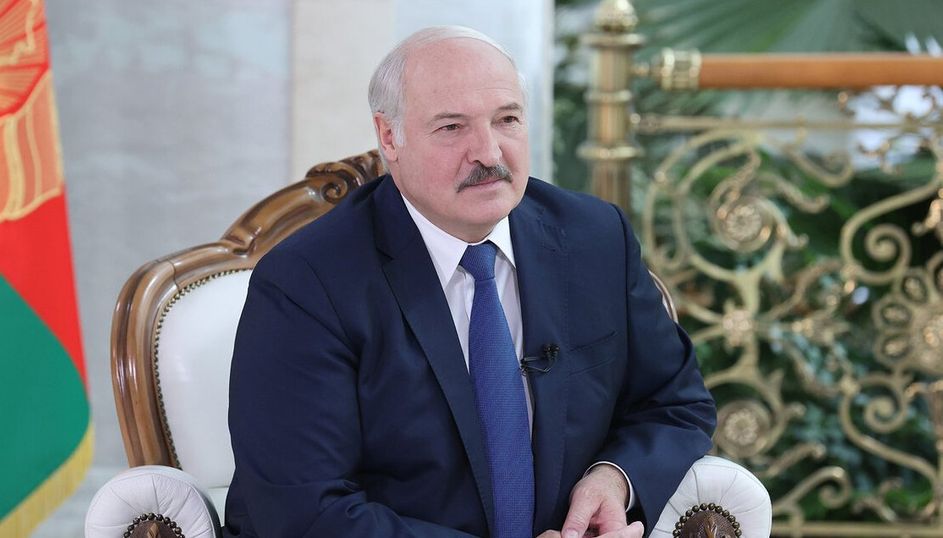 Belarus President Aleksandr Lukashenko made a few comments in response to accusations of the country's involvement in illegal migration in an interview with the TV channel Sky News Arabia, BelTA has learned.
Aleksandr Lukashenko said: "If they – Lithuanians, Poles, Germans or French – want to hide the truth, they can blame Belarus for being involved in this migration. If they truly want to fight illegal migration and turn the illegal migration situation back to normal, they should start with themselves."
Aleksandr Lukashenko pointed out that there are groups of criminal nature in Lithuania, which complicity in illegal migration looks obvious. "Why don't they see that? Once they get rid of the groups that bring illegal migrants to Lithuania in exchange for money, illegal migration to Lithuania will become lower than last year. There will be a handful [of illegal migrants]. This is why they should start working on it. If they need help, we will provide this help but no longer for free," he said.
Aleksandr Lukashenko believes that in the current situation it is at least strange for the Lithuanian side to demand protection against illegal migrants from Belarus. "They've introduced sanctions against us. They've decided to choke my country, my people. I am the president of this people. I have to evaluate the situation and take certain actions to prevent the choking of the people and the destruction of the country. They take such steps against the Belarusian people and yet they want us to protect them in this situation? Listen, it is at least strange," he is convinced.
The head of state noted that efforts to suppress criminal actions at the border such as illegal migration, smuggling of weapons and drugs require considerable funding. "If you want us to help you with that, don't try to choke us," Aleksandr Lukashenko pointed out.