Governors of Gomel Oblast, Russia's Bryansk Oblast discuss future cooperation
15:12, 25 March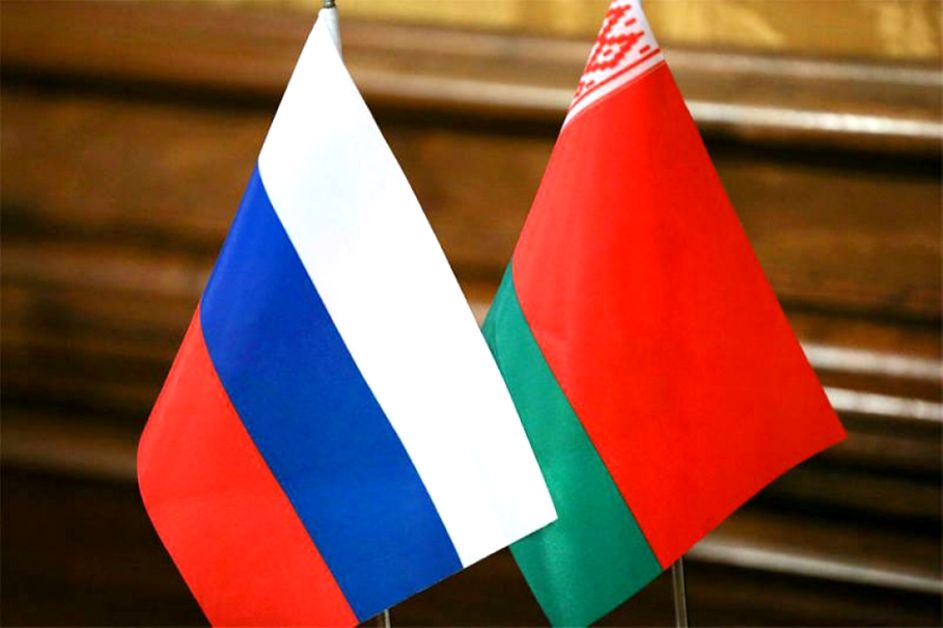 A Gomel Oblast delegation led by Chairman of the Gomel Oblast Executive Committee Ivan Krupko arrived in Bryansk. The governors of the bordering regions of Belarus and Russia met and discussed growth points for future cooperation, BelTA has learned.
During the meeting the Gomel Oblast governor stressed that Bryansk Oblast has been a major economic partner of the Belarusian region for a long time. In 2021 Bryansk Oblast ranked fourth in terms of Gomel Oblast's trade with constituent entities of the Russian Federation. In 2021 mutual trade totaled $208.7 million, 16.3% up from 2020. Belarus' export rose by 9.2% to $138.3 million, with import up by 33.2% to $70.4 million.
Gomel Oblast enterprises keep exporting agricultural machines and equipment, dairy products, all kinds of wallpaper, ferrous metals and goods made thereof to Bryansk Oblast. Scrap iron, portland cement, flat-rolled products made of iron or unalloyed steel are of interest for Gomel Oblast industrial enterprises.
Ivan Krupko noted that the current volume of mutual trade is incomparable to the existing potential of the regions. He outlined several main areas for expanding joint work. First, it is possible to step up manufacturing cooperation of industrial enterprises of the two regions. As an example Ivan Krupko mentioned the joint venture Bryanskselmash, which was established in 2005. Second, interaction in civil engineering has a lot of promise. Gomel Oblast construction companies are busy building housing in Russia's Kaluga Oblast and Kursk Oblast. The Gomel integrated house-building factory has started realizing a large-scale investment project in Bryansk.
The Gomel Oblast governor went on saying that the Gomel Oblast Construction Industry Office is looking into proposals on participation in building a surgery wing of the Bryansk Oblast Children's Hospital and an indoor football arena for the sport school Dinamo Bryansk in Bezhitsa District. For instance, the Gomel company OOO Talen Grass makes synthetic grass for multifunctional sports grounds, football fields, and tennis courts and is interested in cooperation. "Our leading design and construction organizations are ready to participate in the realization of housing construction programs, in designing and building other multipurpose cultural and sport facilities, administrative buildings, schools, and kindergartens," Ivan Krupko said. The experience and accomplishments of Gomel Oblast enterprises in the area of road construction may be interesting as well.
According to Ivan Krupko, there are reserves for growth in deliveries of dairy products and good prospects in the area of healthcare. The Gomel Oblast governor underlined that there are many more avenues for mutually beneficial cooperation and it testifies to broad opportunities for enhancing cooperation.
The sides are ready to discuss any proposals on invigorating mutually beneficial cooperation and support all the constructive ideas and projects as much as possible.
The Gomel Oblast delegation visited the joint venture Bryanskselmash. Participants of the meeting also laid flowers at the Eternal Fire.
Ivan Krupko invited Bryansk Oblast Governor Aleksandr Bogomaz and Chairman of the Bryansk Oblast Duma Valentin Subbota to visited Gomel Oblast and join in the festivities on the occasion of the Day of Unity of Peoples of Belarus and Russia.