Cooperation between Minsk Oblast, Leningrad Oblast discussed in Minsk
14:23, 22 March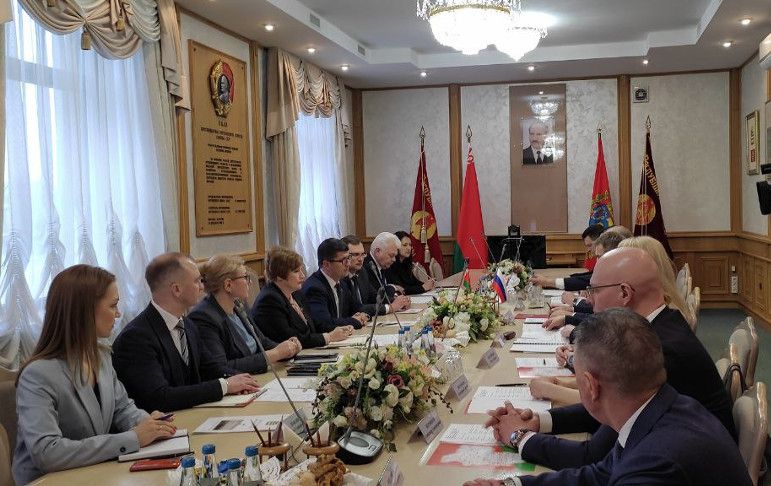 The Russian delegation was headed by Oleg Malashchenko, Deputy Chairman of the Leningrad Oblast Government, Chairman of the Committee for Agro-Industrial Complex and Fisheries.
As Sergei Levkovich noted, this meeting can be called a meeting of true friends. After all, a delegation from Minsk Oblast has recently visited Leningrad Oblast. Sergei Levkovich emphasized that the interaction will continue and all the agreements reached during the visit to Leningrad Oblast will be implemented. In turn, Oleg Malashchenko noted that it is necessary to step up interaction between the two major regions of Russia and Belarus.
At the end of the meeting they exchanged souvenirs.