Belarus, Russia working on joint infrastructure for fundamental, applied scientific research
09:06, 4 April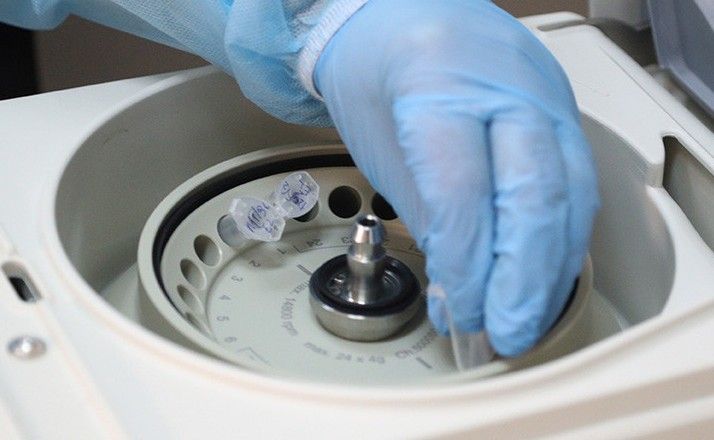 Belarus and Russia are working on creating a joint infrastructure for fundamental and applied scientific research. State Secretary of the Union State of Belarus and Russia Dmitry Mezentsev mentioned it after the ceremony held in the Palace of Independence on 1 April to present the Union State Award in Science and Technology 2021, BelTA has learned.
Dmitry Mezentsev said: "We intend to submit a preliminary draft of the Council of Ministers resolution on forming the common infrastructure for fundamental and applied scientific research for consideration of the Union State Council of Ministers this year."
In his words, Belarus and Russia could use each other's accomplishments instead of wasting additional funds unwisely: "The Russian Federation's accomplishments in the area of fundamental research and Belarusian scientists' in the area of applied research, including in microelectronics."
Dmitry Mezentsev went on saying: "Today we recognize this award as kind of a signal to invigorate the huge work, which has not only been stimulated by sanctions against Russia and Belarus but approached by our leaders – the presidents Vladimir Putin and Aleksandr Lukashenko – as they authorized 28 Union State programs. A brand new stage of Belarus-Russia economic integration was launched. It is totally understandable that it is impossible to reach a new level of the competitive ability of the products, which are made by enterprises of one brotherly country and the other one, by joint ventures, without scientific accomplishments, modern R&D work, and results of primarily applied research and fundamental scientific research."
While talking to reporters, the state secretary also underlined the importance of joint work of Belarusian and Russian scientists: "During this stage of the waterfall of sanctions, most severe pressure on Russia and Belarus we have to follow a complicated way of rethinking, development of new import substitution programs, and understanding of the potential that each country in the Union State of Belarus and Russia has."
BelTA reported earlier that it was the first ceremony to present Union State awards in science and technology. Belarus President Aleksandr Lukashenko personally congratulated research teams on creating innovative products in the area of space technology. The head of state stressed that a new tradition had begun with it.