Unified approaches to information security of Belarus-Russia Union State discussed
11:28, 14 April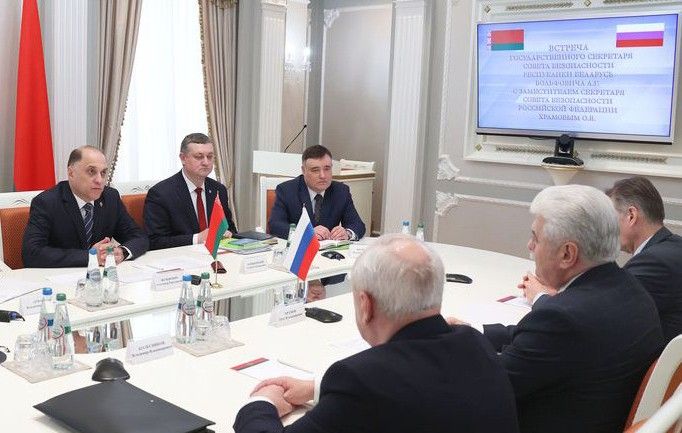 State Secretary of the Security Council of Belarus Aleksandr Volfovich met with Deputy Secretary of the Security Council of the Russian Federation Oleg Khramov on 13 April, BelTA has learned.
Aleksandr Volfovich and Oleg Khramov discussed matters concerning Belarus-Russia interaction in working out unified conceptual approaches to information security of the Union State of Belarus and Russia.
They mentioned the effectiveness of joint efforts being taken to ensure information security as an important part of Union State integration. It was stressed that the Belarusian-Russian interagency consultations held in Minsk on 13 April produced good results. 
It was noted that in conditions of Western pressure on the two countries meetings of Belarusian and Russian experts in various areas of activities allow consolidating joint efforts in counteracting modern challenges and threats to regional security. Cooperation between the offices of the security councils of Belarus and Russia contributes to tighter coordination of strategic interstate relations.