Mezentsev: Belarus may join project to create kefir-based COVID-19 vaccine
10:52, 16 March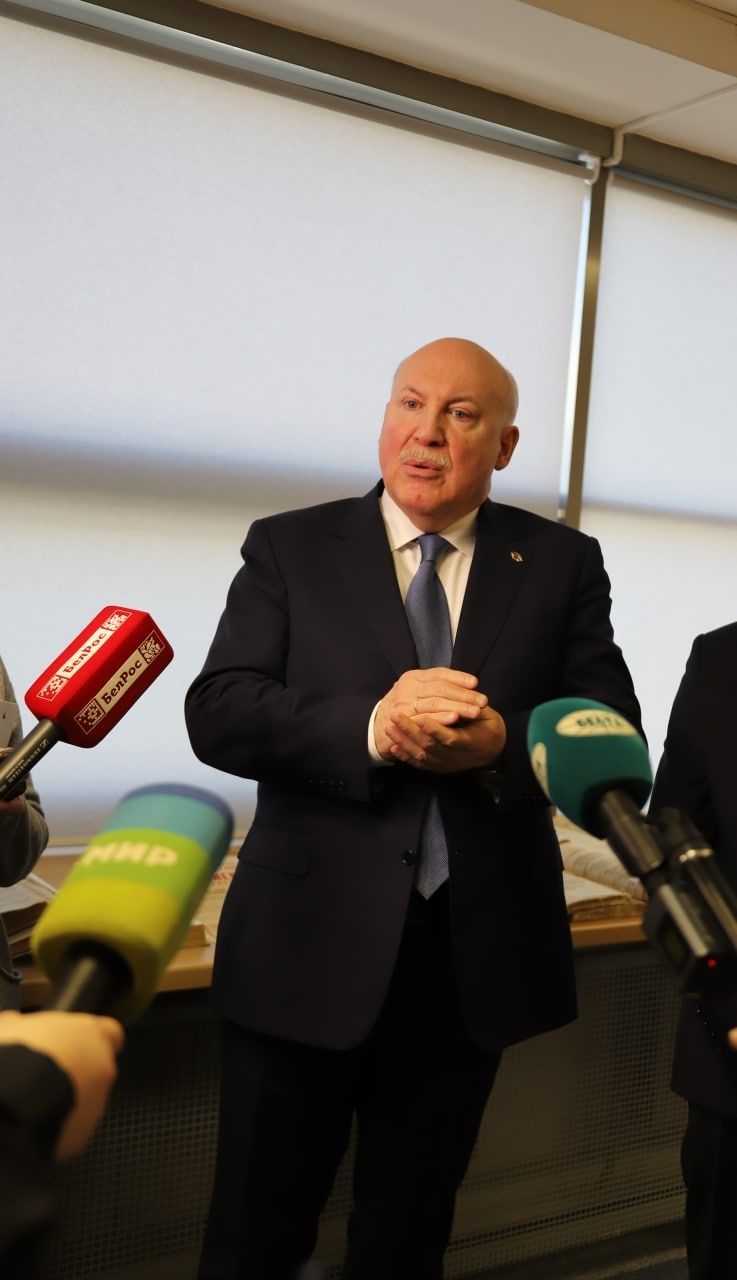 Belarusian medical scientists might take part in Russia's project to create a kefir-based vaccine against COVID-19. Belarusian Healthcare Minister Dmitry Pinevich met with State Secretary of the Belarus-Russia Union State Dmitry Mezentsev to discuss new cooperation opportunities and projects in the Union State, BelTA learned from the press service of the Healthcare Ministry.
At the meeting Director of the Institute of Experimental Medicine, Professor of the Russian Academy of Sciences Alexander Dmitriev presented a project in which Belarusian medical scientists are invited to take part. The project seeks to develop the so-called kefir-based vaccine to fight coronavirus. Scientists from this Saint Petersburg institute, together with specialists from one of the leading medical centers of the Russian Ministry of Defense, are conducting pre-clinical trials of a new probiotic vaccine and these trials have been successful so far.
This vaccine prototype is a viral vector vaccine. Enterococcus, the bacterium that lives in the body of every mammal, acts as a vector. The coronavirus gene is planted into it and the immune system begins to produce antibodies. Those who want to be vaccinated need to drink two glasses of 200 g each. The first glass is divided into three parts and each part should be taken every other day. Then follows a break for three weeks. The second glass is taken in the same way.
Belarusian specialists are already familiar with these studies. The meeting discussed possible forms of collaboration and a possibility to grant the status of a Union State program to this project. The talks were also attended by Belarusian Deputy Healthcare Minister, Chief Sanitary Inspector Aleksandr Tarasenko, Director of the National Research Center for Epidemiology and Microbiology Vladimir Gorbunov, representatives of the Healthcare Ministry and national research centers.
Dmitry Pinevich noted that coronavirus is not the first infection Belarus and Russia are facing. "Viruses have always been here looking for reproduction opportunities. It was clear already at the beginning of the last century when the Pasteur Institute of the BSSR People's Commissariat of Public Health was created. Since that time, epidemic response plans have been developed in Belarus," he said. The minister also drew attention to the fact that Belarusian doctors are actively involved in a number of the Union State programs.
Dmitry Mezentsev noted that new areas of cooperation contribute to the development of scientific potential, increase the competitiveness of the economies of the two countries.