Russian ambassador: Shoots of fascism have cast deep roots in Ukraine
17:10, 22 March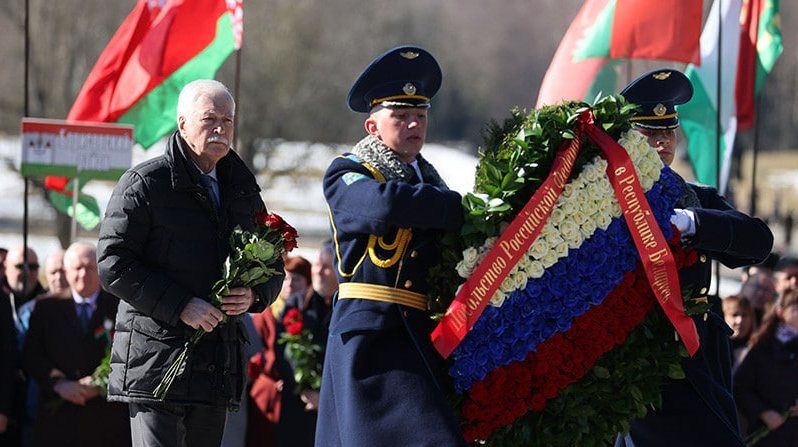 The shoots of fascism have cast quite deep roots in Ukraine, Ambassador Extraordinary and Plenipotentiary of Russia to Belarus Boris Gryzlov said the commemorative rally in the Khatyn memorial complex on 22 March, BelTA has learned.
"This land remembers one of the greatest tragedies in the history of the Great Patriotic War and the fraternal Belarusian people. The land that is drenched in the blood of innocent Soviet citizens. A punitive detachment composed of Ukrainian Banderites burned down the village together with all its inhabitants," Ambassador Boris Gryzlov noted.
Throughout the Great Patriotic War the inhabitants of the Belarusian land were always at the forefront of the fight against fascism and made a significant contribution to the common Victory, the ambassador said. "We must remember their names, we must carry in our hearts those who gave their lives so that future generations live under a bright peaceful sky," he stressed.
According to him, the shoots of fascism, unfortunately, have taken quite deep roots in Ukraine. "They need to be uprooted, and the Russian Armed Forces are now conducting a special military operation to protect people, demilitarize and denazify Ukraine. We, the fraternal peoples, coped and defeated fascism in the 20th century. We will prevail in the 21st century too," Ambassador Boris Gryzlov added.