Belarus' capabilities in medical tourism presented in Moscow
10:21, 15 September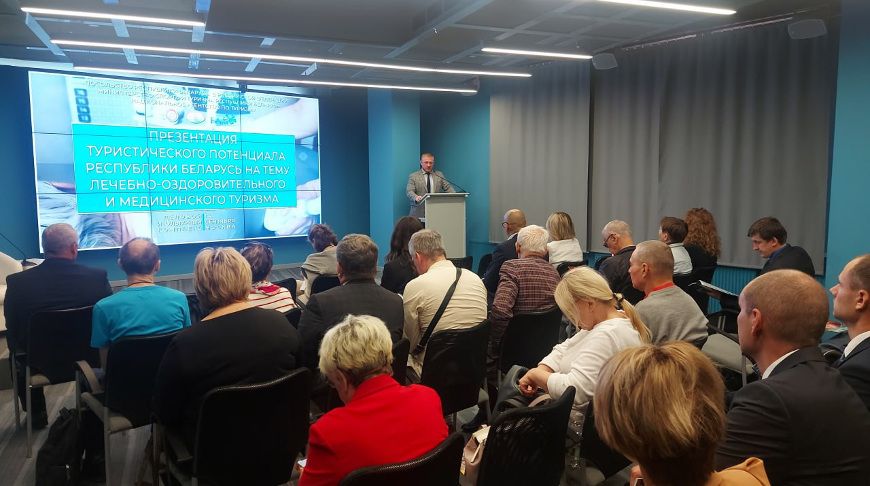 Belarus' capabilities in spa treatment and medical tourism were presented at the Business and Cultural Complex of the Belarusian Embassy in Russia in Moscow on 14 September, BelTA learned from the press service of the diplomatic mission.
The National Agency for Tourism acted as the organizer of the event that featured the major health resorts of Belarus.
In his welcoming speech, Minister-Counselor of the Embassy Aleksandr Shpakovsky noted that Belarus has high competences in the field of medical tourism and spa treatment and that Belarusian health resorts are traditionally in great demand among Russian tourists and are perceived as the benchmark of high quality.
"Aleksandr Shpakovsky noted the importance of cooperation between the business circles of Belarus and Russia in this sector, which contributes to the quality of life of people and a positive image of the Belarusian-Russian integration," the press service added.