UN rapporteur on migrant rights examines how Belarus honors foreigners' rights
18:08, 19 July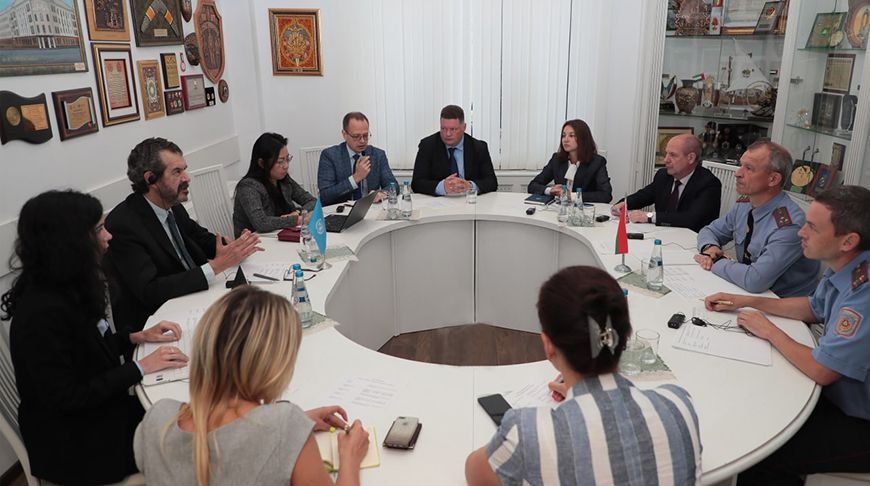 The United Nations Organization's special rapporteur on the human rights of migrants Felipe Gonzalez Morales has been made familiar with Belarus' approaches to honoring rights of foreigners, BelTA learned from the Belarusian Internal Affairs Ministry.
A meeting took place at premises of the Belarusian Internal Affairs Ministry to discuss the measures the government takes in emergencies involving migrants and refugees. Felipe Gonzalez Morales noted he had come to Belarus as an independent person and intended to find out why the migrant crisis happened at the Belarusian-Polish border in 2021 and what steps should be taken to rule out such situations in the future.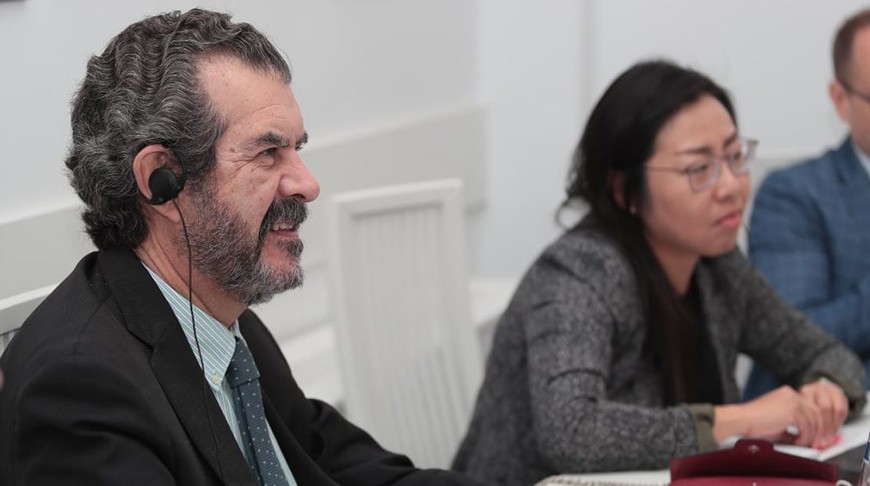 Chief of the Citizenship and Migration Department of the Internal Affairs Ministry, Police Colonel Aleksei Begun said Belarus had taken all the steps to prevent violations of domestic rules of stay. In particular, foreign citizens came to Belarus with tourist visas, had return tickets, had booked hotel rooms, and had money. When it became clear that residents of Central Asia and the Middle East use Belarus as a transit country on the way to the European Union, Belarus suspended visa issuance.
Aleksei Begun said: "Belarusian authorities did everything possible to save the people who were desperate to enter Poland: the people were housed in a logistics hub, given humanitarian aid, access of Red Cross representatives was enabled, measures were taken to return to their home countries those, who wanted to go back. Our country worked to resolve the crisis in association with the International Organization for Migration, the Office of the United Nations High Commissioner for Refugees, and other international organizations in the Republic of Belarus. Back in 2020 the European Union virtually completely stopped cooperation with our competent authorities in this regard, including in the sphere of regulation of migration flows."
Felipe Gonzalez Morales wondered whether organizations helping individuals enter other countries illegally had been found in Belarus. Aleksei Begun stressed the foreign citizens had acted completely on their own and had relied on the experience of their predecessors in social networks. The UN special rapporteur on the human rights of migrants thanked the police officer for the information-packed talk and thanked the Internal Affairs Ministry for the warm welcome. The sides agreed to continue cooperation.