Russia's trade representative in Belarus: Import substitution is coming to the fore
10:42, 6 April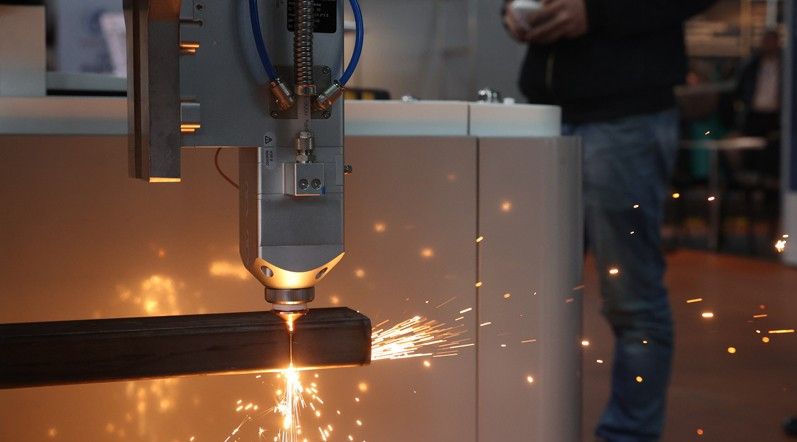 Import substitution is coming to the fore today, Trade Representative of the Russian Federation in Belarus Yuri Zolotarev said at the opening of industrial exhibitions in Minsk, BelTA has learned.
"Now the task to replace imports is taking on new significance. These exhibitions have always drawn many Russian enterprises. This year a third of exhibitors are from the Russian Federation. In particular, 26 companies specializing in mechanical engineering, metalworking, occupational safety are taking part in the exhibitions. Traditionally, a separate exposition is presented by the Republic of Bashkortostan, one of Russia's most active regions in the Belarusian market. Also, visitors will be able to study new products showcased by Moscow, St. Petersburg, Moscow Oblast, Leningrad Oblast, Kaluga Oblast and Voronezh Oblast," Yuri Zolotarev said.
Chairman of the Standing Commission on Industry, Fuel and Energy Complex, Transport and Communications of the House of Representatives of the National Assembly of Belarus Igor Komarovsky emphasized that these exhibitions are held annually despite the pandemic, global political upheavals and other challenges, which is a good sign. "The relevance of these events is increasing, especially today when the economy, including the manufacturing industry, including mechanical engineering, need to build new cooperation chains and roll out new products to substitute imports," he noted.
Igor Komarovsky wished fruitful work to the exhibitions, new ideas and projects.
First Deputy Chairman of the Presidium of the National Academy of Sciences of Belarus, Academician Sergei Chizhik said: "We have gathered at an interesting time, a time of challenges, non-standard tasks. I am sure we will handle them. We will be able to come up with high-quality products for our economy." He added that the National Academy of Sciences had always been a co-organizers of such exhibitions.
On 5-8 April, the Minsk Football Arena is hosting several international exhibitions at once: Metalworking; Mechanical Engineering; Welding and Cutting; Powder Metallurgy; Corrosion Protection. Coatings; Automation. Electronics; Electrotech. Lighting; Workwear. Safety and Health Protection. New products are showcased by about 100 participants from Belarus, Russia, China, Turkey, Pakistan. The collective exposition was presented by manufacturers of the Republic of Bashkortostan.
A large-scale business program is also planned. The international symposium Welding and Related Technologies and the 10th international scientific conference 'Innovative Technologies, Automation and Mechatronics in Machine and Instrument Engineering' will be held on 6 April; the 36th international scientific conference "Promising avenues in mechanical engineering and metalworking technology' and the seminar-presentation "New at the exhibition: novel solutions in mechanical engineering, metalworking, production automation' will be held on 7 April.