Great Stone park presents its potential in Russia's St. Petersburg
10:14, 26 September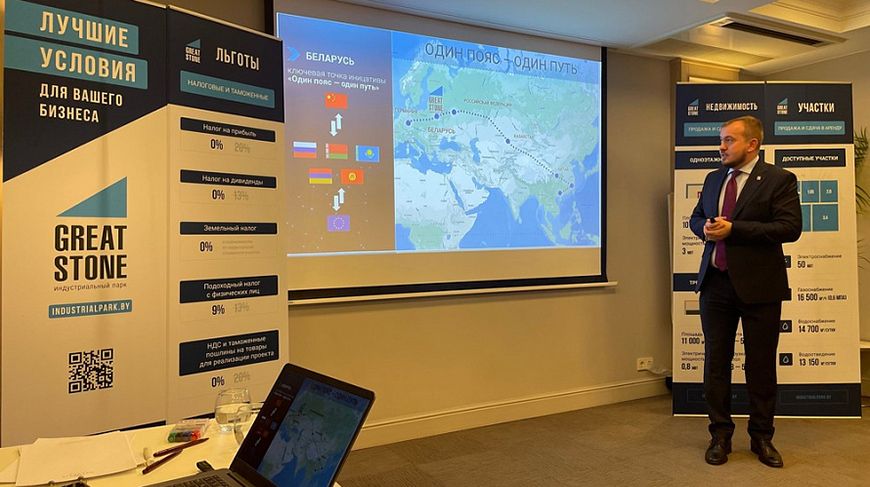 The Great Stone Industrial Park has presented its potential to the business community of St. Petersburg, BelTA learned from the press service of the industrial park.
St. Petersburg played host to the business conference "Investment in Belarus: Great Stone is the Key Point of the Belt and Road Initiative". Representatives of St. Petersburg business circles were presented the investment attractiveness of the industrial park, discussed the possibilities of setting up import-substituting production facilities and supplying raw materials.
The parties took note of the unique doing business conditions in the industrial park. Special attention was paid to the possibility of acquiring land plots into private ownership. The interest of large logistics operators from the Russian Federation in establishing their own logistics complexes in Belarus was mentioned.
The conference was attended by the heads of the National Marketing Center, RTL Alliance group of companies, as well as the Belarusian office of GRATA International.
The China-Belarus industrial park Great Stone is a special economic zone with a special legal regime. It is located 25km away from Minsk. The park's priority development areas include mechanical engineering, electronics and telecommunications, biotechnologies, pharmaceutics, new materials, logistics, digital commerce, big data storage and processing.