Belarus government in favor of creating import-substituting enterprises in regions
15:14, 12 August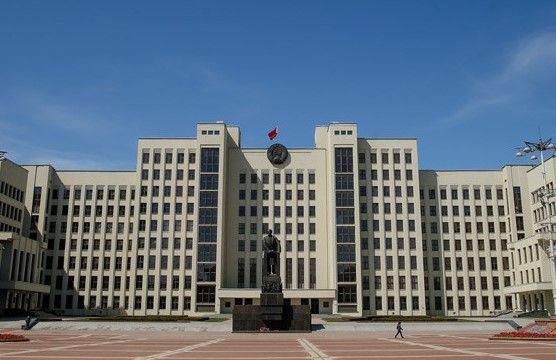 The government supports the creation of import-substituting enterprises in the regions. Belarusian Deputy Economy Minister Sergei Mityansky made the statement as he commented on instructions given at a Council of Ministers session chaired by the head of state, BelTA has learned.
The government has adopted a comprehensive plan on supporting the economy. Sergei Mityansky stressed that these decisions will not be the last ones, work continues. "However, in the current complicated conditions a lot depends on how effectively commercial entities themselves will operate. It is necessary to look for replacements for the missing suppliers of components. It is necessary to hold on to the current target markets if possible and redirect export flows to markets of friendly countries. The creation of new manufacturing facilities is another key direction," said the deputy economy minister.
Sergei Mityansky drew attention to import substitution as a strategic task. "We have large reserves. Last year we bought over $8 billion worth of raw materials, components, and goods from non-friendly countries. It is the potential we have to replace with our own products. The relevant work is already in progress in the regions. The private sector made over $1.5 billion worth of import-substituting products within the framework of regional import substitution programs in H1 2022. But we cannot stop at that. Businessmen are encouraged to integrate into manufacturing cooperation chains to replace the foreign suppliers that have left the market," the official said. The measures and mechanisms the Development Bank of the Republic of Belarus, the Belarusian Fund for Financial Support of Entrepreneurs, and the Belarusian Universal Commodity Exchange offer will help accelerate this work.
The Economy Ministry has organized a series of meetings with the business community in the regions to discuss the operation of the private sector in current conditions and opportunities for entrepreneurs. One of the meetings like that took place in Dzerzhinsk, Minsk Oblast on 12 August. During the meeting Belarusian Deputy Economy Minister Sergei Mityansky talked about measures designed to support the economy.