Union State High-Level Group discusses Belarus-Russia cooperation
14:24, 27 September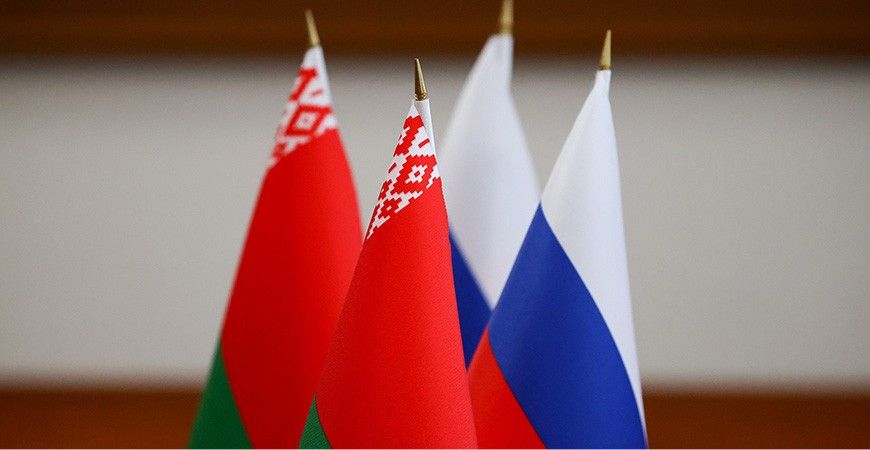 Belarus' Ambassador to Russia Dmitry Krutoi co-chaired an online session of the High-Level Group of the Council of Ministers of the Belarus-Russia Union State on 26 September, BelTA learned from the press service of the diplomatic mission.
"They discussed topical issues of bilateral cooperation, including the export of certain types of timber from the Republic of Belarus through the territory of the Russian Federation, the registration of business entities of the Republic of Belarus in the Unified Information System in Public Procurement (the Russian Federation) and receiving payment for performed work, the participation of Belarusian construction organizations in the program to build facilities for handling solid municipal waste in the Republic of Dagestan, compulsory certification of construction sheet glass and glass products in the Republic of Belarus, the elimination of debt of the Belarusian steel mill BMZ to the Russian company Pskovvtormet, and the situation with the supply of mining equipment," the press service said.
"The co-chairman of the High-Level Group on Belarus' behalf voiced a number of proposals, including those related to the content of the draft agenda of the next meeting of the High-Level Group. Following the meeting, the Union State Standing Committee has been instructed to prepare draft protocol decisions and submit them to the High-Level Group co-chairpersons for signing," the embassy added.