Belarus, Russia implement 30% of Union State programs
16:52, 15 June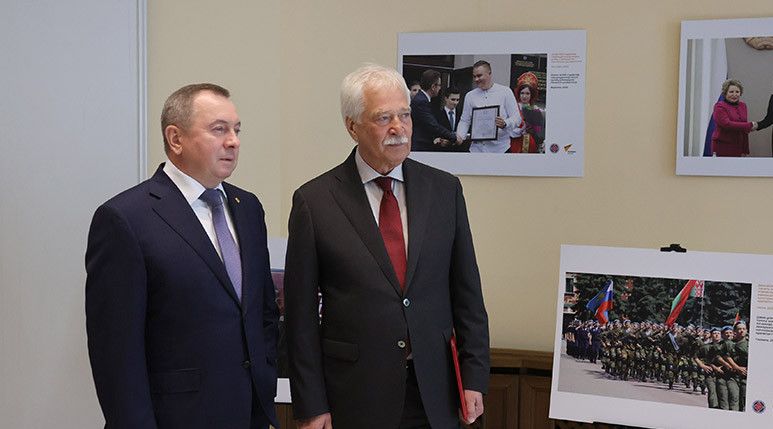 About 30% of the Belarus-Russia Union State programs have already been implemented, Russian Ambassador to Belarus Boris Gryzlov said at the opening of the exhibition to mark the 30th anniversary of diplomatic relations between Belarus and Russia at the Belarusian Ministry of Foreign Affairs on 15 June, BelTA has learned.
"The Union State keeps developing very actively. The most serious and powerful impetus was given at the Supreme State Council meeting on 4 November 2021. Then, the presidents of Russia and Belarus signed the main directions for the implementation of the provisions of the Union State Treaty, adopting 28 programs, which are being successfully implemented today," the ambassador said.
According to him, these programs are mainly designed for the period through the end of 2023. "According to the supervisory body (the highest level group), about 30% of the tasks included into the programs have already been implemented. This helps us remain confident in the success of these programs," said Boris Gryzlov.