Belarusian MMZ showcases products at bauma СТТ Russia 2021 in Moscow
17:49, 1 June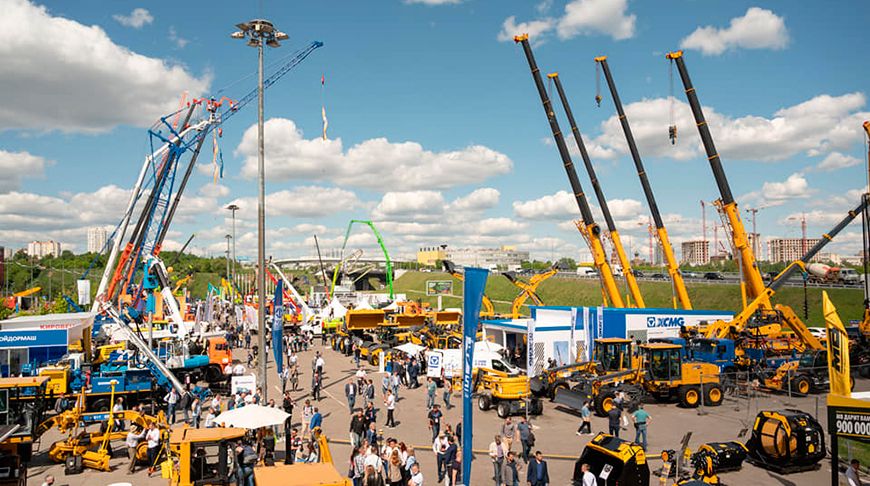 Representatives of the Belarusian engine manufacturing company MMZ participated in Russia's largest international construction machines expo bauma СТТ Russia 2021, the MMZ press service told BelTA.
The expo took place in the exhibition center Crocus Expo. As many as 340 manufacturers and dealers from 16 countries, including Belarus, Russia, Portugal, Germany, France, Italy, Belgium, Turkey, Finland, and Singapore, presented their products at the expo.
MMZ Deputy Director General, Director for Product Quality and Aftersales Service Ivan Bakun and Head of the MMZ's Sales in Russia Office Olesya Sanko were made familiar with the products on display.
The MMZ representatives established contacts with potential customers. Agreements on cooperation possibilities were reached with many manufacturers and dealers. The expo presented an excellent opportunity to discuss areas of future work and technical issues with existing partners. It has been possible to do the same only using phone and video calls over the course of one year due to the pandemic.
The low-powered three-cylinder engine MMZ-3LD met a strong interest. A company from Russia's Vladimir Oblast said it intends to replace Chinese engines with Belarusian ones as part of the small tractors it makes. The MMZ engines boast lower prices while the quality and aftersales service are on par with the world analogs. Representatives of the Russian company believe they will be able to greatly reduce the prime cost of their tractors and secure a larger share of the market.
A St Petersburg-based mini loader manufacturer has already tested MMZ-3LD engines as part of its products this year and intends to buy a commercial batch of MMZ engines this year.
An Italian company that makes utility vehicles also showed interest in the MMZ engines. The Belarusian engines can help localize its products in Russia.
Minsk Motor Plant (MMZ trademark) makes modern diesel engines, gas and diesel engines, and gas reciprocating engines. The company specializes in developing, designing, and making modern three-, four-, six-, and eight-cylinder engines. The company offers over 100 modifications of engines with their output varying from 7kW to 330kW. They are designed to power agricultural machines, road construction machines, forestry vehicles, automobiles, buses, power supply plants, compressors, and other kinds of machinery. MMZ engines are shipped to assembly lines of 49 enterprises in Belarus, Russia, CIS, and non-CIS states. The products are sold in more than 50 countries of Europe, Asia, Africa, North and Latin America. Components of internationally recognized manufacturers are used to make MMZ engines.