Lukashenko: We support our Russian brothers and don't forget about Ukrainians
14:41, 7 January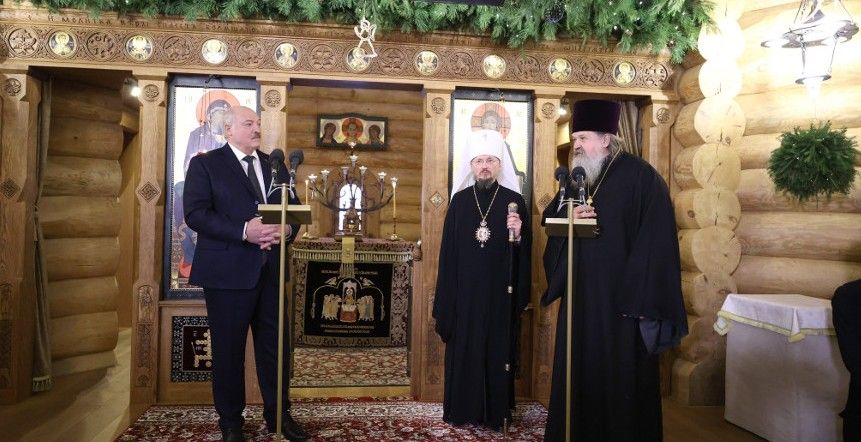 Belarusians support their Russian brothers but do not forget about Ukrainians either. Belarus President Aleksandr Lukashenko made the statement as he visited a temple in the Saint Elisabeth Convent on 7 January, BelTA has learned.
Aleksandr Lukashenko remarked that the Saint Elisabeth Convent had recently collected donations for Russian military personnel fighting on the frontlines and had been criticized by "bought-and-paid-for opposition" because of it.
Aleksandr Lukashenko said: "You are doing the right thing. Don't pay attention to a handful of bought-and-paid-for people. We not only help our Russian brothers. Russians. I have never tried to hide it. My yesterday's visit to the military, to Russian military without hiding means that we supported and still support our brothers. But we don't forget about Ukrainians either. About 10,000 Ukrainians, who fled the war, found a permanent place of residence and shelter in our country last year alone."
The president stressed it is necessary to lend a helping hand to everyone who needs it.