Belaya Rus, United Russia political parties to sign cooperation agreement in April
14:41, 20 March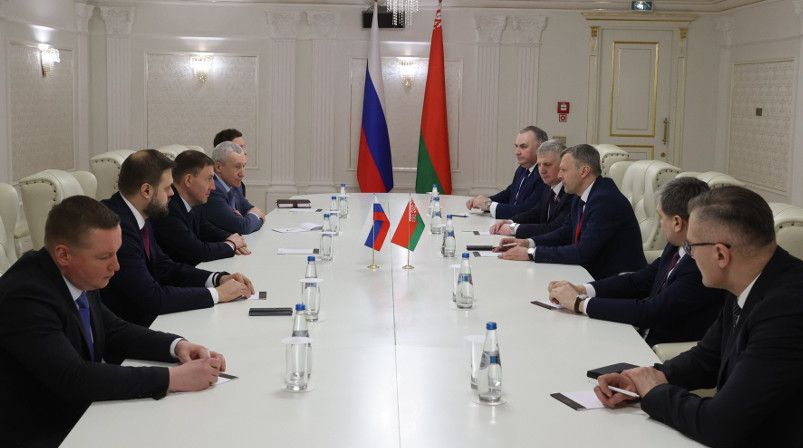 The Belaya Rus and United Russia political parties have plans to sign a cooperation agreement in April, Andrey Klimov, Deputy Chair of the Committee on Foreign Affairs of the Federation Council of the Federal Assembly of the Russian Federation, member of the Bureau of the Supreme Council of the United Russia political party, told reporters, BelTA has learned.
"We plan to meet in April, after the registration of the party, and sign an agreement regulating the basics of inter-party cooperation. We are going to sign a protocol on our short-term plans for this year and for coming years. I really hope that our voters, our peoples, and not only our peoples, will be able to see the first joint events in June. These events will play a role in integration processes within the framework of the Union State. They will allow us to consolidate the CIS platform and the post-Soviet space to a much greater extent. We are counting on other formats as well," said Andrey Klimov.
The founding congress of the Belarusian political party Belaya Rus was held in Minsk on 18 March. Participants of the congress adopted a charter and a program of the party. In addition, Oleg Romanov was unanimously elected head of the Belaya Rus political party.
"Today at the congress we have approved a program. One of its sections is called Foreign Policy. This section provides that we will pay a lot of attention to party diplomacy and interaction with political parties of friendly countries in order to jointly address the tasks related to the strengthening of state sovereignty and protection of national interests of our countries. We have discussed a number of potential joint projects. These projects deal with the implementation of the Union State programs, projects in the humanitarian sphere to promote patriotism among the youth of the Union State, projects related to participation in major international platforms where we could act as a single whole, protecting the common interests of Belarus and Russia," Oleg Romanov noted. "A protocol of events will be attached to the agreement. I think we will flesh out our agreements and use them in our daily activities," he added.