Belarus, Russia discuss cooperation in international information security
10:09, 24 November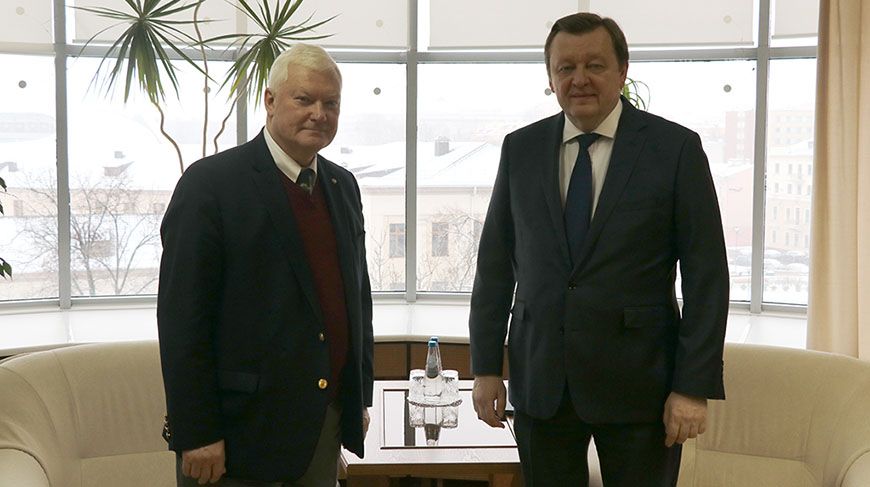 Belarus' Deputy Minister of Foreign Affairs Sergei Aleinik met with Special Representative of the President of the Russian Federation for International Cooperation in the Field of Information Security, Director of the Department of International Information Security of the Ministry of Foreign Affairs of Russia Andrey Krutskikh on 23 November, BelTA learned from the press service of the Belarusian Ministry of Foreign Affairs.
The Russian diplomat is in Minsk to participate in the Belarus-Russia ministerial consultations on international information security. The parties welcomed the high level of interaction and mutual support regarding the international information security agenda within the framework of international organizations. They deem it necessary to jointly promote this agenda at international platforms.
The deputy foreign minister congratulated the Russian side on the adoption by consensus by the First Committee of the UN General Assembly of the resolution on the developments in the field of information and telecommunications and on advancing responsible state behavior in cyberspace in the context of international security sponsored by Russia and the USA.
The ministerial consultations offered a meaningful exchange of views on a wide range of issues of international information security. The parties substantively discussed ways to build up interaction on international information security at the UN, the OSCE, the CIS and the CSTO platforms, as well as to further intensify bilateral cooperation in this area.