UNHCR ready to expand cooperation with Belarus
10:37, 13 January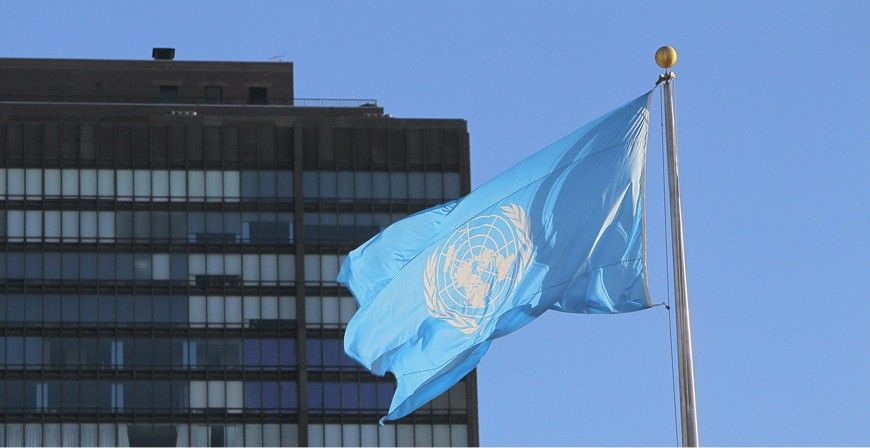 United Nations High Commissioner for Refugees Filippo Grandi met with Permanent Representative of the Republic of Belarus to the United Nations Office at Geneva Larisa Belskaya. During the meeting Filippo Grandi expressed his readiness to expand cooperation with Belarus, BelTA learned from the press service of the Belarusian Ministry of Foreign Affairs.
The participants of the meeting pointed to long-standing, constructive and fruitful cooperation between Belarus and UNHCR. They explored possibilities to expand it in the face of a major refugee crisis in Europe and a significant increase in the number of requests for refugee status or temporary protection in Belarus.
Filippo Grandi reaffirmed UNHCR's readiness to expand cooperation with Belarus on a wide range of issues and to support the efforts of the Belarusian authorities to ensure proper reception and integration of refugees. He also thanked the country for hosting Ukrainian refugees.
Special attention was paid to the efforts to build capacity of Belarusian migration services, to improve the system of control over access to the refugee procedure, to streamline the automated system for registering asylum seekers in Belarus, as well as the adaptation of the database of their countries of origin.
Larisa Belskaya and Filippo Grandi expressed mutual interest in resuming the UNHCR educational project for representatives of law enforcement agencies at the Training Center on Migration and Combating Trafficking in Human Beings in Minsk. They pointed to shared approaches to protecting the rights of refugees and asylum seekers, including with regard to the situation along Belarus' border with the countries of the European Union. They called the decisions to build walls and deny refugees and asylum-seekers access to the refugee procedure counterproductive and discriminatory. They also condemned ill-treatment and forced push-backs of such people.
They deem it important to resume civilized cross-border cooperation and to restart joint efforts to find effective solutions to the refugee problem.