Belarus' MFA comments on plans to place Russian nuclear weapons in Belarus
15:42, 28 March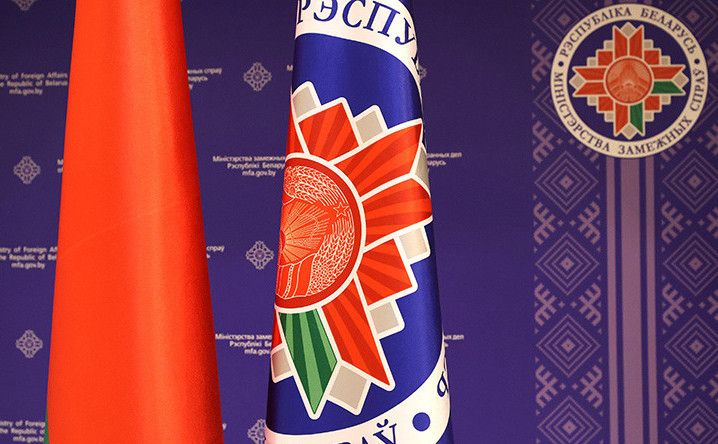 Belarus remains a vocal proponent of a dialogue that will strengthen the global and regional security architecture, the press service of the Belarusian Ministry of Foreign Affairs said commenting on plans to station Russian tactical nuclear weapons on the territory of Belarus, BelTA informs.
According to the ministry, over the past two and a half years Belarus has been subjected to unprecedented political, economic and information pressure on the part of the United States, Great Britain and their NATO allies, as well as countries of the European Union. "This direct and gross interference in the internal affairs of an independent state, aimed at changing its geopolitical agenda and the political system, directly violates the obligations assumed by individual signatories to the Memorandum on Security Assurances in connection with Belarus' accession to the Treaty on the Non-Proliferation of Nuclear Weapons. (NPT)," the foreign ministry said.
Moreover, unilateral coercive measures in politics and economy are accompanied by the unfolding military build-up on the territory of the neighboring NATO member states in close proximity to the Belarusian border.
"Taking into account these circumstances and the legitimate national security concerns and risks arising from them, Belarus is forced to respond in order to strengthen its own security and defense capability. Military cooperation between Belarus and Russia is in strict compliance with international law. The training of Belarusian pilots capable of flying aircraft with specific ammunition, the upgrade of such aircraft, just like the deployment of nuclear warheads on the territory of Belarus without transferring control over them to Minsk, as well as access to appropriate technologies do not violate the provisions of NPT Articles I and II," the Belarusian Ministry of Foreign Affairs said.
In addition to that, the press service noted that this is not something new in defense cooperation between non-nuclear and nuclear states. For example, NATO has long practiced 'nuclear sharing missions'; some NATO members have nuclear-certified fighters; the flight personnel are being trained to carry out such 'missions', and appropriate exercises are being conducted. More than 150 U.S.- owned tactical nuclear weapons are stored on the territory of NATO countries in Europe, more than 250 aircraft have been prepared for their possible use.
"The Belarusian side is convinced that the confrontational rhetoric and the increasing arms race should be replaced by a constructive and mutually respectful dialogue aimed at strengthening the architecture of global and regional security, multilateral mechanisms for disarmament, non-proliferation and arms control, including in the nuclear sphere. We urge all our partners to hear our call," the Ministry of Foreign Affairs said.