MP: Keeping records of Union State common property is a topical issue
17:43, 29 March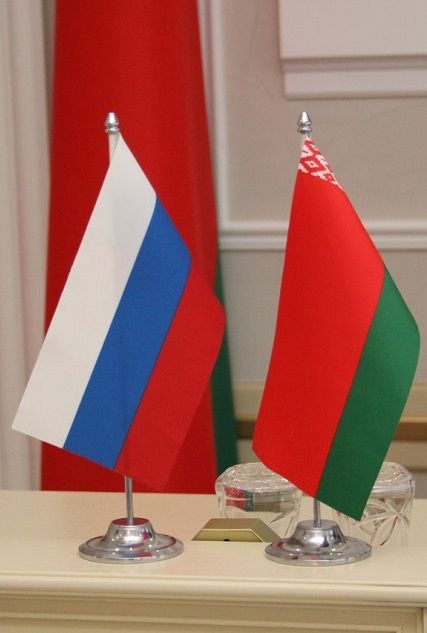 Keeping records of the Belarus-Russia Union State common property remains a relevant issue, Leonid Brich, Chairperson of the Standing Commission on Economic Policy of the House of Representatives, Deputy Chairman of the Union State Parliamentary Assembly Commission on Economic Policy, told reporters during a joint meeting of the commissions on budget and finance and on economic policy of the Parliamentary Assembly of the Union State of Belarus and Russia, BelTA has learned.
The participants of the meeting discussed accounting of the property created and (or) acquired at the expense of the Union State, as these records can be used during the implementation of the Union State programs and projects.
"Today's joint meeting will discuss, first of all, matters related to the abundant property of the Union State. It is important to keep records of this property, as well as the products and fixed assets that have been created in the Union State. The question of intellectual property remains open, as it has not been fully resolved both in Russia and Belarus. The parliamentarians are going to sort it out and to instruct the Union State executive bodies to come to grips with these matters," Leonid Brich said.
The MPs were updated on the progress to develop new programs and projects in the Union State, and the work on the report by the Union State Council of Ministers on the execution of the Union State budget in 2020. In addition, they discussed trade and economic cooperation between Belarus and Russia.
"We need to see how the new programs worked, how they were financed and what they resulted in. Economic cooperation is an important part of economic well-being of the two states. The trade in the Union State approximated $30 billion last year. Belarus' exports to Russia amounted to about $13 billion, imports from Russia exceeded $16 billion. The trade dropped compared to 2019. The economic performance of our country was affected by the pandemic, as well as the issues related to coordination of fuel and energy resources with Russia in January-February 2020. We understand that as the world is going through a difficult period, Belarus and Russia need to intensify economic cooperation in order to grow and to strengthen the Union State," he emphasized.
The meeting was attended by representatives of the Union State Standing Committee, ministries and departments acting as state customers for the Union State programs, as well as representatives of financial, economic and watchdog agencies of Belarus and Russia.