Belarusian border sign damaged by buckshot fire from Ukrainian side
15:40, 15 September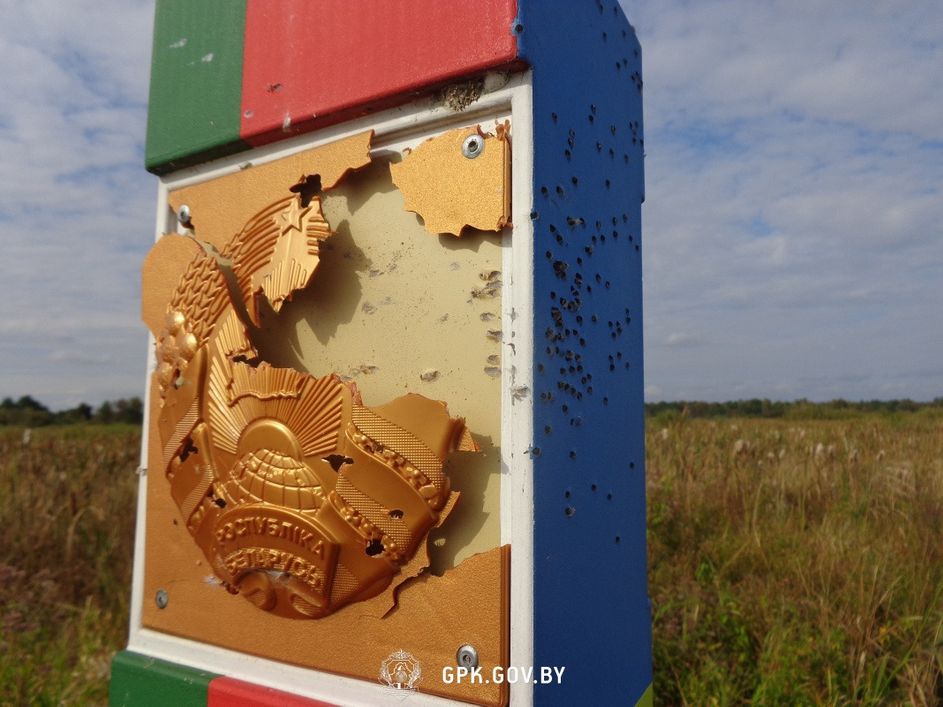 A Belarusian border sign has been shot at from the territory of Ukraine, the State Border Committee of Belarus.
The incident took place in the area controlled by the Pinsk branch of the Belarusian border service on 11 September. A border patrol of the border guard station Svaryn examined a border sign and detected damage to the border pole and the state emblem in the form of holes caused by possibly shooting buckshot from a hunting rifle.
A meeting with the Ukrainian side was arranged. The results indicate that the shots were fired from Ukraine's territory. An investigation is underway.