Lukashenko: There will be no mobilization in Belarus
12:13, 23 September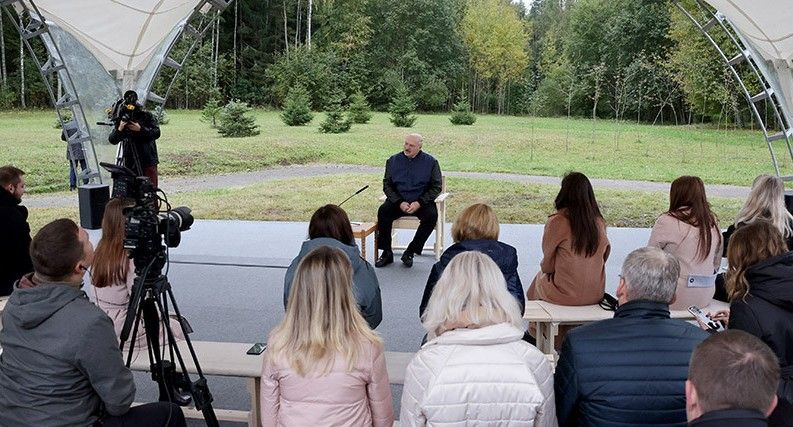 There will be no mobilization in Belarus, Belarusian President Aleksandr Lukashenko told journalists on 23 September, BelTA has learned.

According to the head of state, opponents are scrambling to convince people that Belarus might declare mobilization modeled on the draft in Russia. "There will be no mobilization. We are not going to mobilize people. This is a lie," Aleksandr Lukashenko said.
At the same time, the president emphasized that Belarus would definitely respond to possible threats and attempts to commit acts of terrorism. To this end, various exercises are conducted on a regular basis, including with the participation of the people's militia, so that people know what they should do and get the necessary military skills.