Lukashenko suggests personal accountability to fix loss of cattle in Belarusian agriculture
14:36, 22 September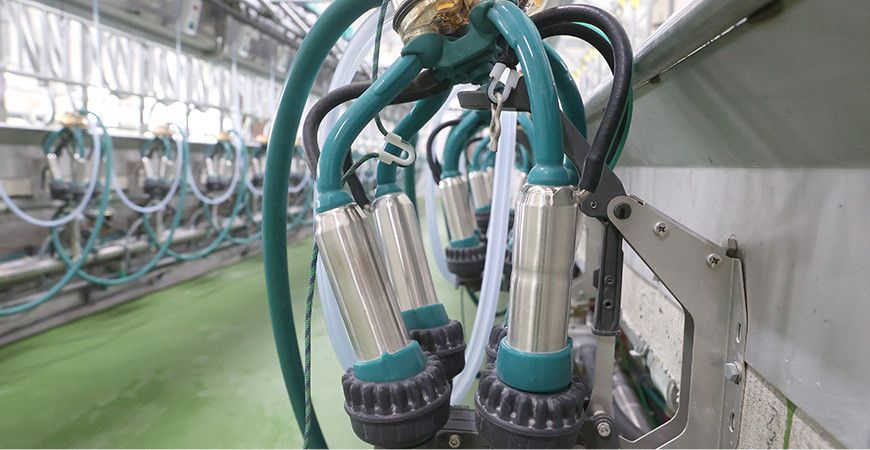 To ensure order and performance, it is necessary to assign every farm to a specific employee of the district administration and every district should be overseen by a specific employee of the oblast administration. Belarus President Aleksandr Lukashenko made the statement during the nationwide seminar-conference on the development of the cattle breeding industry on 22 September, BelTA has learned.
Speaking about the situation in the sphere of meat animal husbandry, the head of state pointed out that in the last ten years the year 2020 was the most successful one, with nearly 1.76 million tonnes of meat and poultry produced.
He noted: "But for some reason we couldn't hold on to this achievement later on. Cattle production dropped in Gomel Oblast, Vitebsk Oblast, and Mogilev Oblast in 2022."
Virtually every fifth agricultural enterprise across the country reported average daily weight gains under 400g. Almost every other agricultural enterprise in Gomel Oblast and Mogilev Oblast operated at this level of performance.
Aleksandr Lukashenko said: "Naturally, it is impossible to increase the growth rate of milk and meat output without increasing the livestock population. At the same time the number of head of cattle dropped year after year. It went down by more than 100,000 head of cattle over five years, including by 22,000 head of cattle in 2022. Cattle mortality is the main reason. 102,800 head of cattle in 2021 and 111,000 head of cattle in 2022. This indicator increased in 69 districts of all the oblasts last year. The highest figures were registered in Staryye Dorogi District (3 times up) and Soligorsk District (2.2 times up) of Minsk Oblast and in Shumilino District (2 times up) of Vitebsk Oblast."
According to the head of state, 53 districts have allowed an increase in cattle mortality this year. In 14 districts cattle mortality exceeded last year's level by 1.5 times. For instance, the loss of cattle nearly tripled in Chashniki District, Vitebsk Oblast and quadrupled in Krasnopoloye District, Mogilev Oblast.
"According to conclusions of all the oversight agencies, the reasons are simple: violations of the cattle management technology, mismanagement, and blatant slovenly work," Aleksandr Lukashenko identified the problems and cited a number of examples. In some agricultural enterprises cattle was kept in insanitary conditions. Bedding material was absent. Manure was not removed in time. Diet norms and temperature norms were not observed.
The president reminded that last year he instructed the central government to team up with the oblast governors to work out a plan for every district and specify how and when order will be restored in the districts.
"But I am getting the impression that measures have been taken only on paper. Meanwhile, instead of oversight efforts municipal authorities and the state veterinary service help cover up the true state of affairs and outrageous mismanagement behind formal plans and comparatively satisfactory figures," the Belarusian leader stated.
According to the Internal Affairs Ministry, as many as 480 criminal cases in relation to cover-ups of the loss of cattle were opened in 2022. The number has reached 205 this year already. It is a third of the total number of economic crimes in agribusiness.
"I think it would be wise to assign every farm to a specific employee of the district administration and every district should be overseen by a specific employee of the oblast administration. A list of names. So that later on it would be easy to understand who should be awarded if things work well and who should be reprimanded if they don't," the head of state suggested.
"There are also problems in the pig breeding industry. You and I discussed them in detail during a recent government conference. Concrete tasks have been assigned. Fulfill them. Accountability will be serious," Aleksandr Lukashenko said.