Lukashenko: Neither Belarus, nor Russia, or Ukraine needs war
11:00, 3 July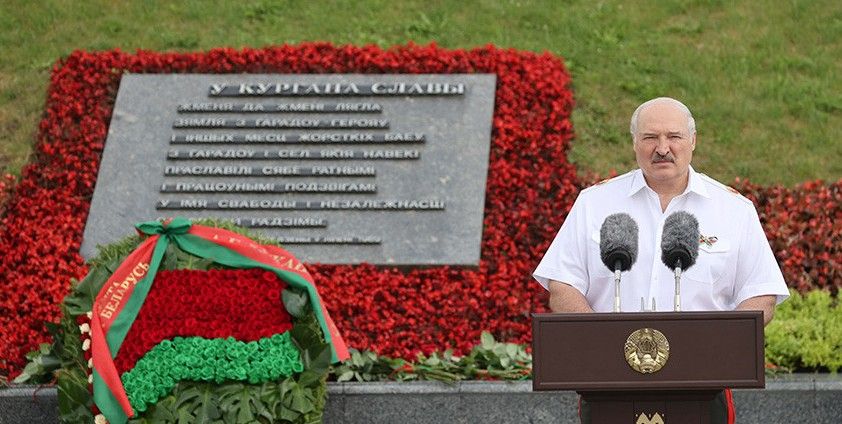 Neither Belarusians, nor Russians, or Ukrainians need war, but we will not allow Nazism to rear its head again, Belarusian President Aleksandr Lukashenko said at a wreath ceremony at the Mound of Glory memorial near Minsk on 3 July, BelTA has learned
"I see a lot of young people here today, including young Belarusians and Russians, who arrived in Minsk on the Memory Train. It is very important that you communicate, make friends, and cherish the honor and glory of the generation of winners together. Because things won't be easy," Aleksandr Lukashenko stressed.
According to him, the enemies of Belarus and Russia have long been living with the idea of erasing the memory of the Great Victory. "It is very important for all of us not to let it happen," Aleksandr Lukashenko said. "Having crossed all moral lines, they have already come to deny Khatyn, Babi Yar and the siege of Leningrad today. They are ready to forget the tragedy of their peoples, to erase the memory of Buchenwald, Auschwitz, and Majdanek."
"What can we do to counter that? We tell the truth, the harsh and cruel truth of history. And we fight for that truth. Neither Belarusians, nor Russians, or Ukrainians need a war. Yet we cannot allow Nazism to rear its head again as a weapon of the collective West directed against the Slavic world," the head of state emphasized. "May the Mound of Glory be a witness and a guardian of this solemn promise."