Belarus hailed as Russia's important and reliable partner
14:41, 13 July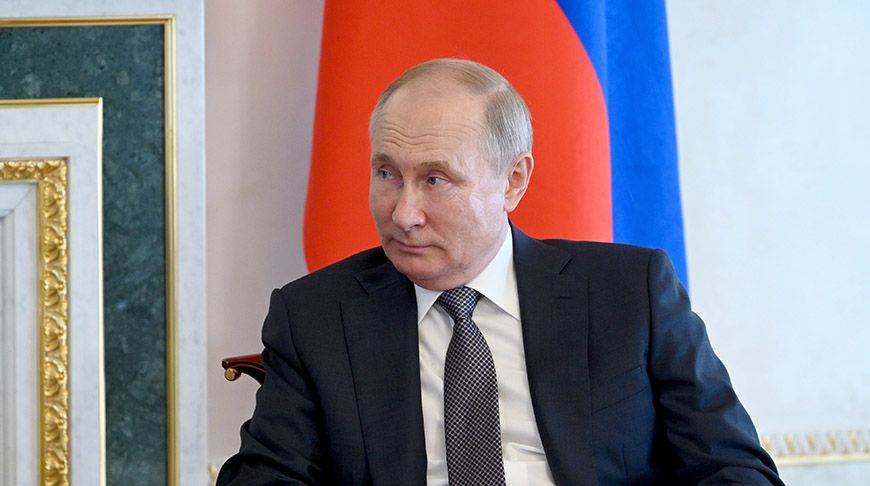 Belarus remains an important and reliable partner for Russia, Russian President Vladimir Putin said day at a meeting with Belarusian President Aleksandr Lukashenko in St. Petersburg on 13 July, BelTA has learned.
"At the start of our meeting I would like to note that the Republic of Belarus - I am not talking about our Union State plans - remains an important and reliable partner for us in the field of economy," Vladimir Putin said.
The president noted that in 2020, the trade between the countries increased by 17%. In April - May of this year, the trade was on the rise too. It surged by more than 37%. "This is a good indicator," the Russian head of state emphasized.
He noted that, despite external challenges, sanctions and the pandemic, the Belarusian economy has demonstrated good indicators. The country services all loans. Moreover, its external debt is declining. "In this sense, Belarus is a reliable, stable partner," the Russian leader said.
Industrial production has been also growing steadily in Belarus, Vladimir Putin noted. "It expanded by more than 16%. This is very good. I mean our close cooperation in the field of manufacturing. The production chains that we have preserved since the times of the Soviet Union and developed in recent years have had a positive impact on the Russian economy and on the economy of Belarus," the Russian president added.
In St. Petersburg the presidents are set "to analyze the groundwork laid by the governments" and decide how to move forward, the head of state said.