Dmitry Mezentsev: Belarusian and Russian scientists are taking cooperation to the interstate level
15:31, 27 July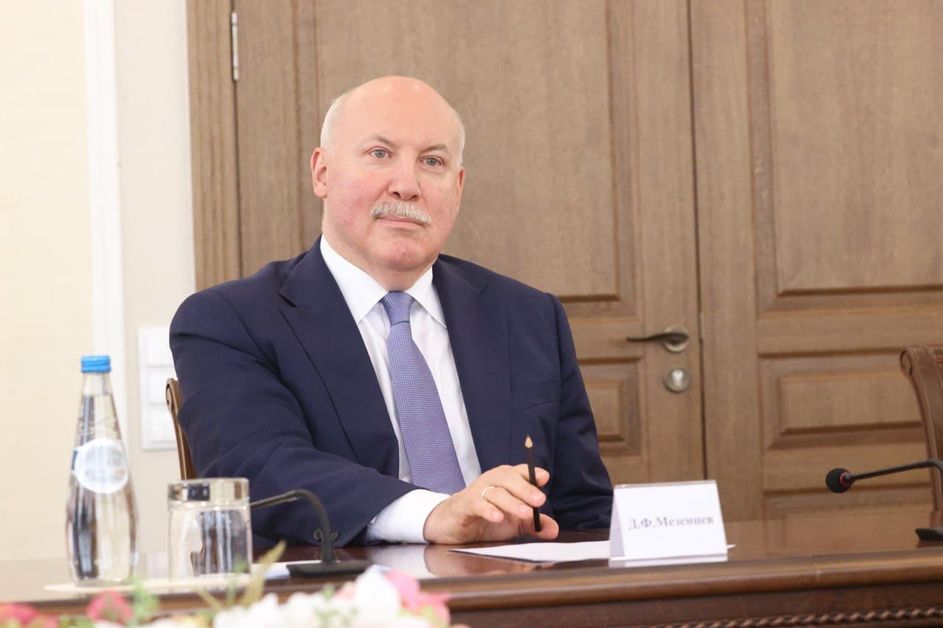 Belarusian and Russian scientists are taking cooperation to the interstate level, BelTA learned from State Secretary of the Union State of Belarus and Russia Dmitry Mezentsev on 27 July.
Dmitry Mezentsev had participated in a meeting of Belarus President Aleksandr Lukashenko with top officials of the Russian national research center Kurchatov Institute earlier that day. According to Dmitry Mezentsev, interaction between Belarusian and Russian scientists is not limited to interaction between research centers and institutes, the level of cooperation is being raised to the interstate level.
Dmitry Mezentsev said: "The president was informed about new formats of expanding cooperation, a new philosophy of scientific inquiry under the aegis of the Union State of Belarus and Russia, work on proposals to set up infrastructure for fundamental and applies research of the Union State in order to use the results to support the Belarusian economy and the Russian one."
Dmitry Mezentsev described the beginning of cooperation between the National Academy of Sciences of Belarus and the Kurchatov Institute, which comprises over ten research centers, as the most important stage in implementing the Union State program in the sphere of science. Belarusian scientists intend to participate in various research projects ranging from the production of new medications (which is particularly relevant amid the pandemic) to the peaceful uses of nuclear energy and nature-like technologies.
The official stressed: "It is a confirmation of the practice of relations that we all have to serve now: for the sake of the people and for the sake of filling Union State formats with real content that benefits both sides and confirms that the potential of the Union State treaty is significant."