Belarus plans to attend Belt and Road Summit in Beijing
11:50, 25 September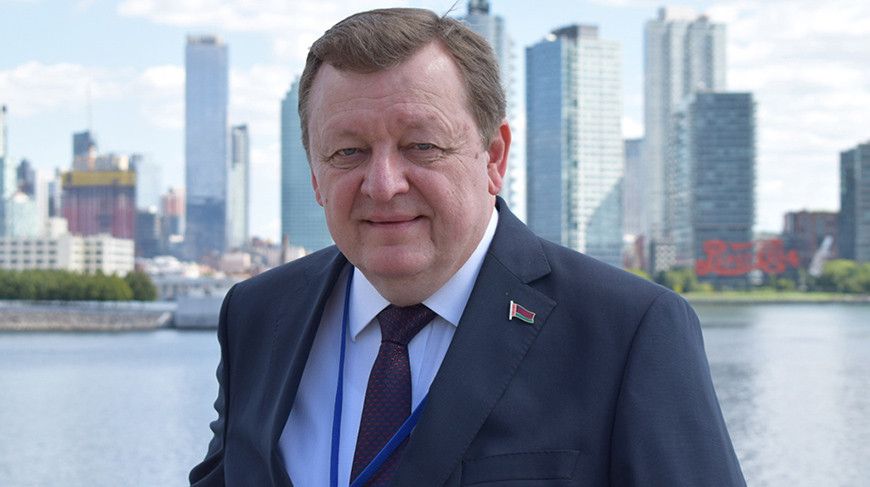 Belarus plans to take part in the Belt and Road Summit in Beijing in October 2023, Belarusian Minister of Foreign Affairs Sergei Aleinik told the media, BelTA has learned.
According to Sergei Aleinik, Belarus was the first country in Eastern Europe to join the Belt and Road Initiative and begin its practical implementation.
"Of course, we have plans to take part in the Belt and Road Summit. We will continue to promote all joint initiatives within the Belt and Road framework, the minister said.
Belarus is working together with China on a large number of joint projects. The countries maintain all-weather comprehensive strategic partnership relations.
On the sidelines of the UN General Assembly in New York, Sergei Aleinik met with Ma Zhaoxu, Executive Vice Minister of Foreign Affairs (full minister rank). The diplomats discussed in detail the work of bilateral cooperation mechanisms and the schedule of upcoming events, as well as interaction within the SCO and BRICS.
In New York, the Belarusian minister of foreign affairs held about 40 meetings and talks. Sergei Aleinik met with counterparts from many countries of Europe, Asia, Africa and Latin America. The main topic of the talks was the development of trade and economic, industrial and agricultural cooperation.